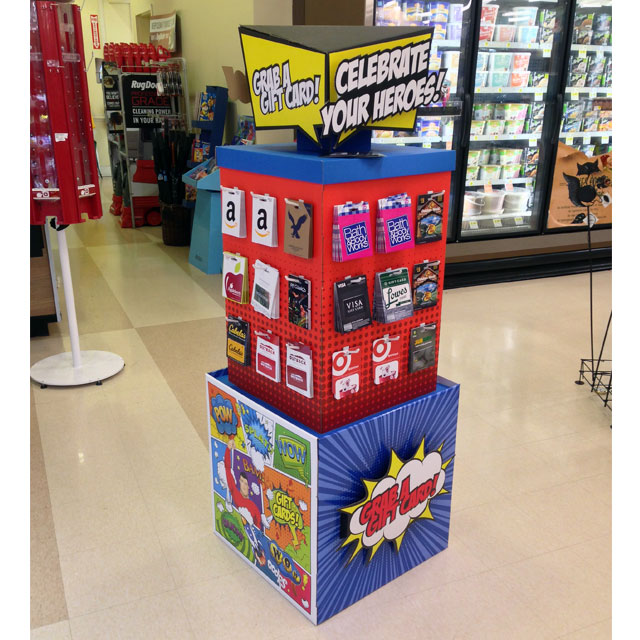 Celebrate Your Heroes!
We recently spotted this floor display that takes its graphic cues from superhero-based comic books and movies. Though not related to its latest movie release, Avengers: Endgame, the display looks to capitalize from all the advertising excitement and hype that is being generated by Marvel Studios latest blockbuster release.
Starting from the top of this action-packed display…..the yellow, angled riser touts shoppers on all four sides with the taglines 'Grab A Gift Card' and 'Celebrate Your Heroes'. Just below, the red center section merchandised 36 facings of various gift cards on hooks.
The bottom of the display highlights all the creative action. Two sides of the base featured classic comic book era images that were bright and punchy. The other 2 sides sported a call-to-action lug-on that jumped off the blue burst background.
If you want to view more creative gift card displays, visit our image gallery. Once there, type the words gift card displays into the search box and click enter or use the magnifying glass to view the results.
Related
Sweet Gift Cards Floor Display
Full Of Easter Gift Card Display