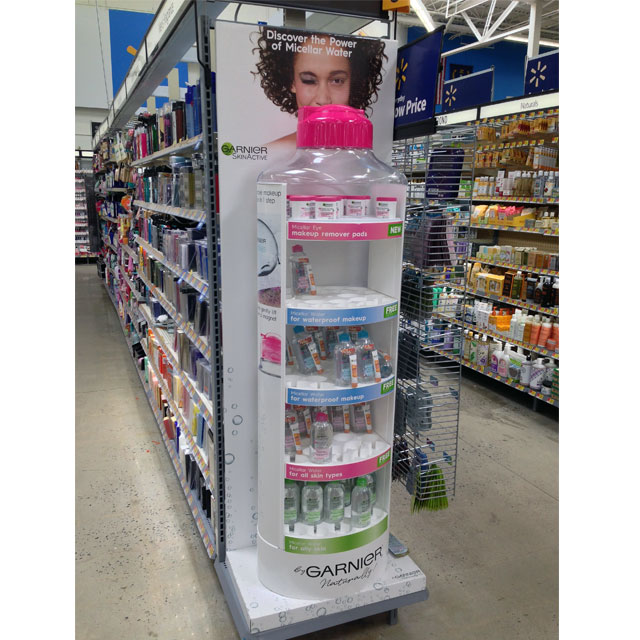 What Exactly is Micellar Water?
Micellar water was developed in France because the hard water was harsh on skin. A micelle is a tiny ball that removes oil and dirt when they are wiped across skin, naturally lifting impurities out of the skin without astringents or abrasive rubbing. According to Garnier's website, micelles work like a magnet to gently remove makeup and cleanse, which makes it a great option for people with sensitive or dry skin.
To help promote their micellar water product line, Garnier rolled out this creative end cap display at Walmart. The bottle-shaped display held 5 different SKUs of products, each specially formulated with micellar cleansing water. The variants were identified via the color-coded shelf labels which also matched colors on the primary packaging.
If you want to view more Garnier displays, visit our image gallery. Once there, type the words garnier into the search box and click enter or use the magnifying glass to view the results.
Related
Garnier The Active Way End Cap Display
Garnier Deeply Renew Shelf Display