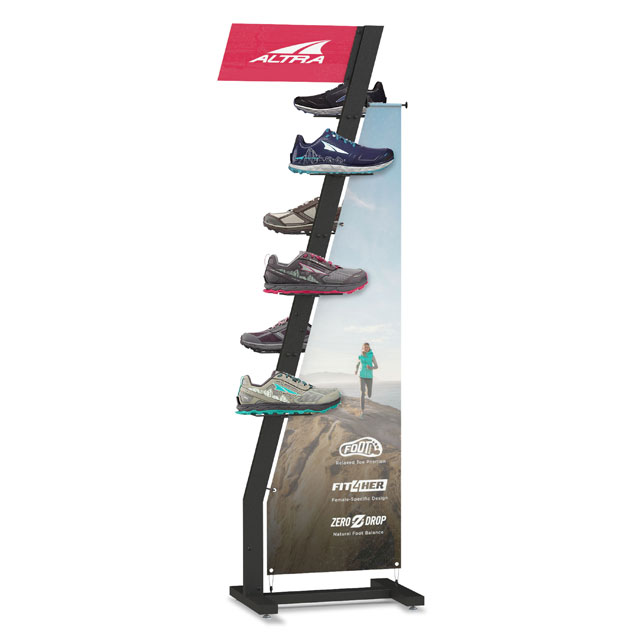 Respected running shoe brand, Altra Running, has added new displays to its retail merchandising program. Concept Designs designed countertop and floorstanding displays to provide strong branding and product visibility. They give Altra options that will fit in a variety of retail environments.
Both the countertop and floorstanding displays are fashioned from powdercoated steel and wire. The angled upright post echoes Altra's logo and provides subtle, but unmistakable, brand reinforcement.
The countertop display holds a pair of shoes – 1 "toe out", the other "sole out". The shoes are mounted to wire forms that present them at an appealing angle. A PVS foam board printed header is mounted at the top.
The floorstanding display holds 6 shoes on wire brackets. An interchangeable printed vinyl banner is mounted opposite the shoes and adds visual appeal. The Altra logo header is printed on a 2-sided PVS foam board.
Concept Designs Inc., headquartered in Palo Alto, California, is a leading provider of innovative, custom retail display solutions. The company's award winning displays are innovative, cost-effective, and have been shown to increase their customers' sales by promoting their products and brands.