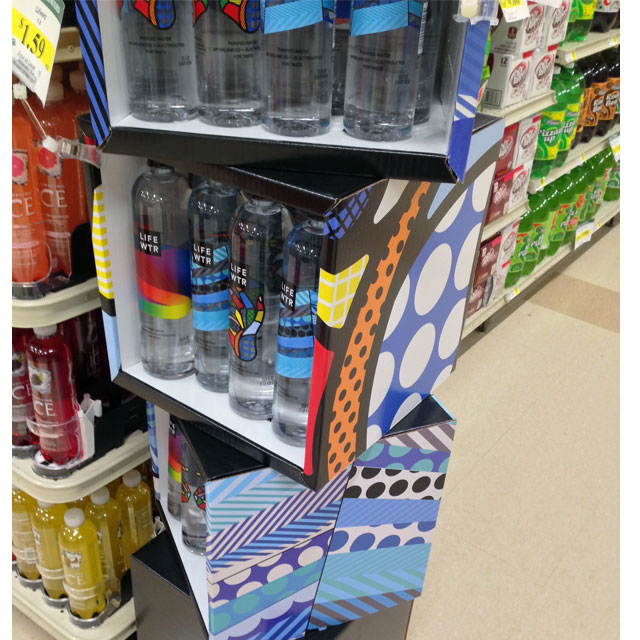 This past February, PepsiCo launched a premium bottled water that blends creativity and design to serve as a source of inspiration and hydration. The new variant,  LIFEWTR, is a purified water, pH balanced with electrolytes added for taste.
So what about the creativity, design and inspiration? LIFEWTR's bottles serve as a canvas for art and design, featuring rotating label motifs created by emerging artists and creative minds. New artists will be featured on LIFEWTR bottles every three months. The first series showcased artists Jason Woodside, Craig & Karl and MOMO. You can learn more about each artist on LIFEWTR's website (https://www.lifewtr.com/).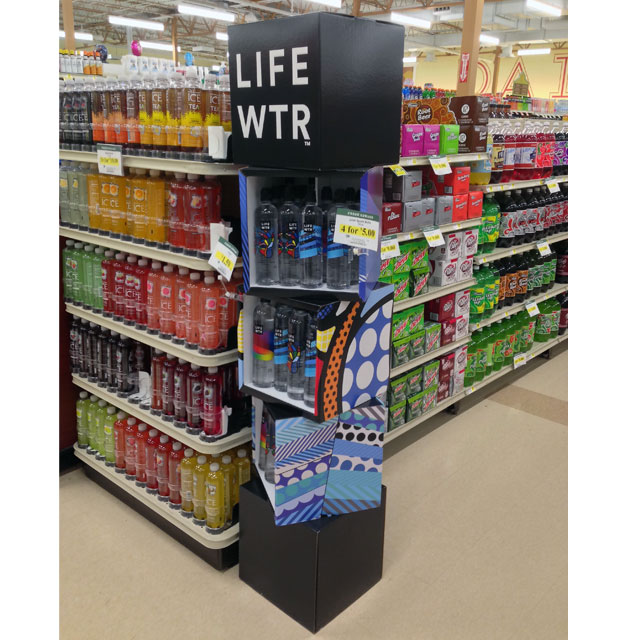 "Our LIFEWTR artists will turn the traditional bottle label into a unique masterpiece that speaks to the creativity – and source of creation – linked to the brand's core," said Brad Jakeman, President, Global Beverage Group – PepsiCo, @bradjakeman. "LIFEWTR is a huge priority for us and an exciting global big bet, and we've worked hard to make a premium bottled water experience that combines the right mix of a clean, pure taste with eye-catching packaging and an authentic connection to the consumer. We can't wait to bring this brand to consumers around the world, beginning with the United States."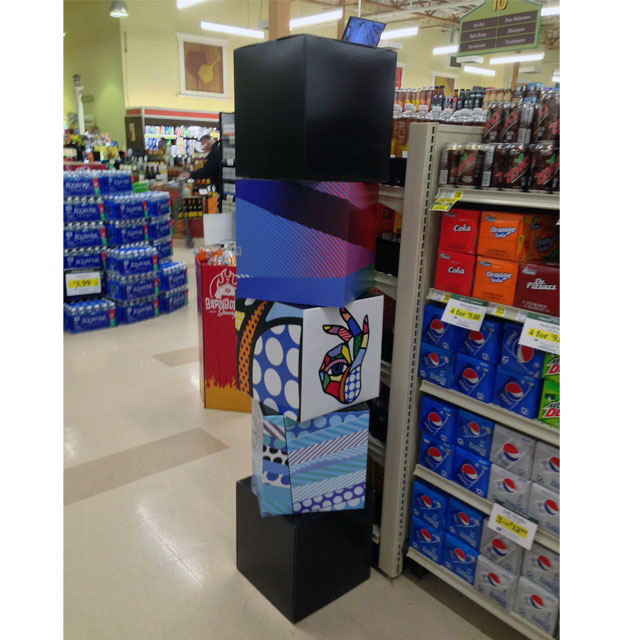 Pepsico deployed this 'cube-themed' floor display to showcase their new product and celebrate the captivating work of the artists responsible for creating the label art. Each product cube is not fixed so they can be placed in a variety of positions by retailers, further playing on the creative aspect and theme of LIFEWTR.
Related
Yellow Emoji Case Stacker Display
Pepsi Fan Nicknames Dump Bin Display
Pepsi Live It ABH Truck Display