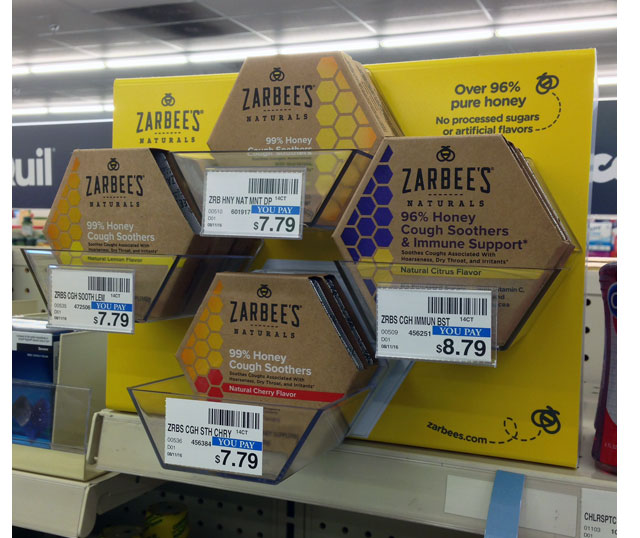 Our Soothers Are Made To Stand Out
How did it start? According to the brands website, Father and pediatrician Dr. Zak Zarbock was inspired to create Zarbee's Naturals™ after noticing that the number one symptom driving patients to his office was a cough. After doing a little digging, Dr. Zak discovered a compelling clinical study showing dark honey's effectiveness at calming coughs associated with hoarseness, dry throat, and irritants. After a few tests and trials (with his boys as subjects), he developed his very first product, a honey-based kids' cough syrup made with vitamin C and zinc and completely free of unwanted ingredients like alcohol, drugs, and artificial flavors.
Today, Zarbee's makes products for all ages, from infants to adults. From vitamins that help support immune systems to cough syrups that soothe, their products can be found online and in-store at most major retail chains.
The brand was recently spotted on-shelf  at CVS merchandising their Cough Soothers products in this appropriately designed display with clear, honeycomb-shaped product pockets. We especially liked the kraft paper used on their packs which reinforces the natural, holistic approach the brand uses across all marketing channels.
Related
Zarbee's 25 Percent More Side Kick