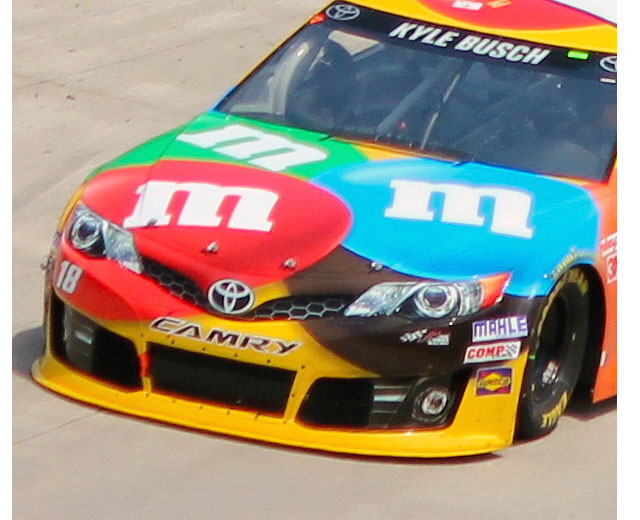 NASCAR and Mars Chocolate North America are extending their 15-year-old partnership.
NASCAR will announce on Tuesday that it agreed to renew its sponsorship deal with Mars, the parent company of iconic brands such as M&M's and Snickers. Under the agreement, which lasts through 2019, Mars will continue in its role as the Official Chocolate of NASCAR.
Mars—the seventh-largest private company in America, according to Forbes—first entered NASCAR as a team sponsor more than 25 years ago. In 2000, the McLean, Virginia-based company agreed to an exclusive sponsorship with the governing body. Mars has since built a recognizable presence at the track. Six Mars-owned brands are part of the company's NASCAR portfolio, including M&M's, Snickers, Skittles and Pedigree pet food.
The partnership has allowed Mars to combine racing with advertising and digital media campaigns aimed at reaching its target customers. Working with NASCAR also provides an opportunity for Mars to develop new relationships with business partners.
Related
A Crispy Fun Way Floor Graphic
M and M Rolling Orange Product Replica Display