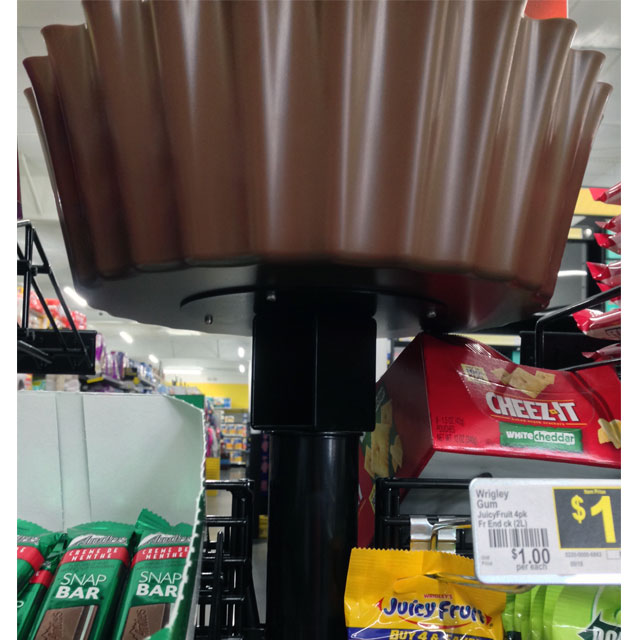 In true Reese's 'not sorry' fashion, the brand was recently spotted on the check-out racks at Dollar General vying for last chance sales. Just when you thought you've seen great use of retail space, along comes Reese's with this high-traffic area pole display.
The dump-style display was designed in the shape of a Reese's Peanut Butter Cup, with very thick and durable walls. A plastic, changeable sign split the cup in half, creating two bins to merchandise product.
The photo above shows the simplistic approach to mounting the display onto the existing fixture support pole. Carmex deployed a similar bin display to promote their oral care products.