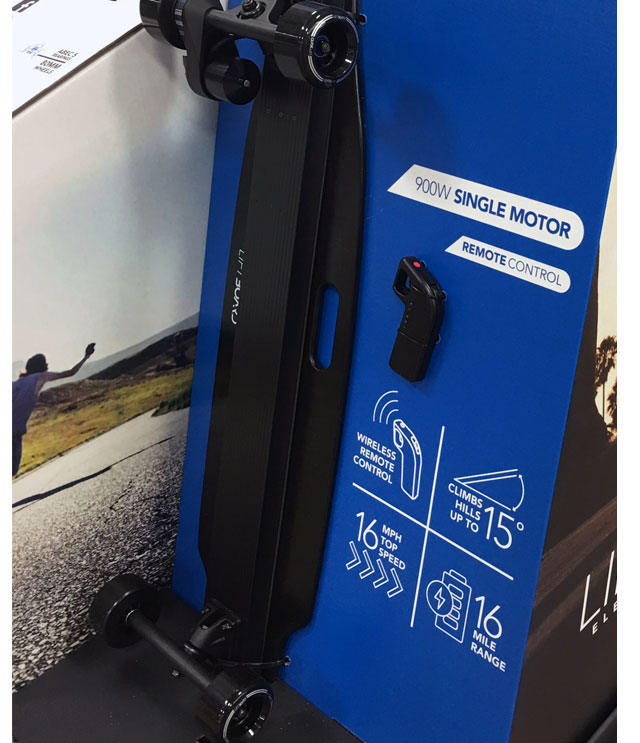 This palletized LiftBoard Electric Skateboard Display is capable of going more places than even the skateboard, with of course, the help of a fork lift. All the features and benefits of Electric Boarding are enumerated, and a Board and Remote Control on display.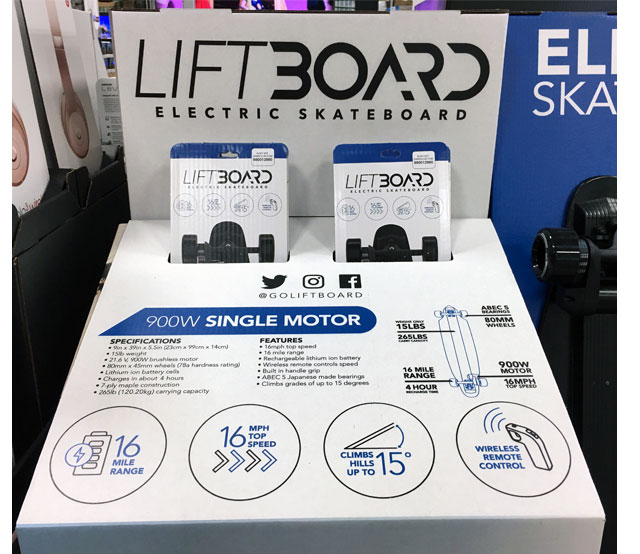 Pick Cards eliminate the need for space consuming back stock on the selling floor. They also free up the customers to purchase more on their shopping rounds rather than carry a bulky item, or fill the cart. So the can "admire" their pending purchase and shopping acumen, these Pick Cards show your prize and remind of its features and benefits.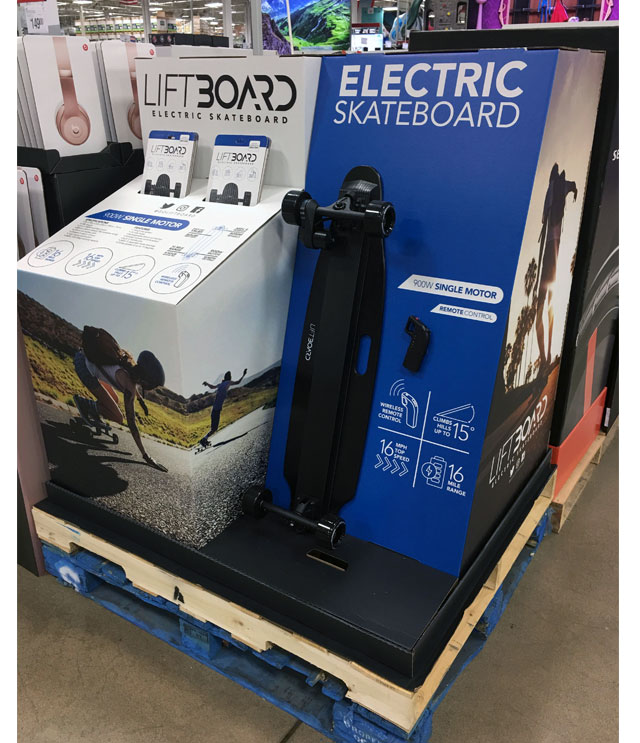 The previous commentary and images were provided by our good friends over at Fixtures Close Up. What we, at POPIN.net, like about this pallet display is the tremendous use of copy space and the product visibility.
Copy Space – The amount of detail provided below the pick cards is very informative and mirrors the content provided on the brand's website.
Product Visibility – The colorful live-action images demonstrate product in-use and break up the visual space nicely. Having tactile access to the LiftBoard is important considering the higher price point.
Hats off to a solid in-store presentation by Lift Board!
Related
Minnie Garden Picnic Pallet Display
If you're interested in viewing more interactive pallet displays displays, visit our Image Gallery and use the powerful search tools at your disposal.