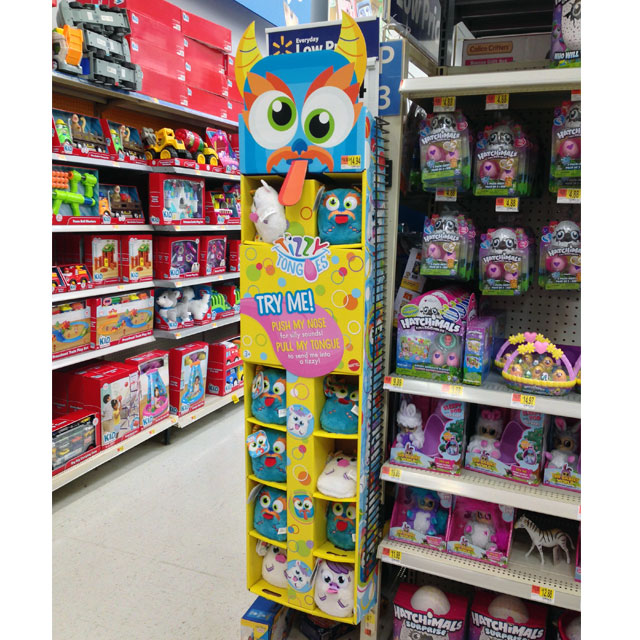 They're goofy…..They're giddy…..Sometimes they're even a little gassy!
Mattel was spotted this week promoting their Tizzy Tongues plush toy collection with this whimsical side kick display.
Available only at Walmart stores, Tizzy Tongues make noises ranging from silly to totally outrageous……like a yodel or a snore when their tongues are pulled. For even MORE sounds, kids can also press the Tizzy Tongues' nose! Tizzy Tongue features 14 sound effect themes and makes over 50 crazy sounds!
The thing we really liked about the display was the excellent messaging touting shoppers to Try Me! Printed on a colorful copy panel, the Try Me 'call-to-action' graphic encouraged shoppers to pull the tongue or push the nose to activate the toy. Additional brand recognition was provided by the large riser, complete with protruding tongue.