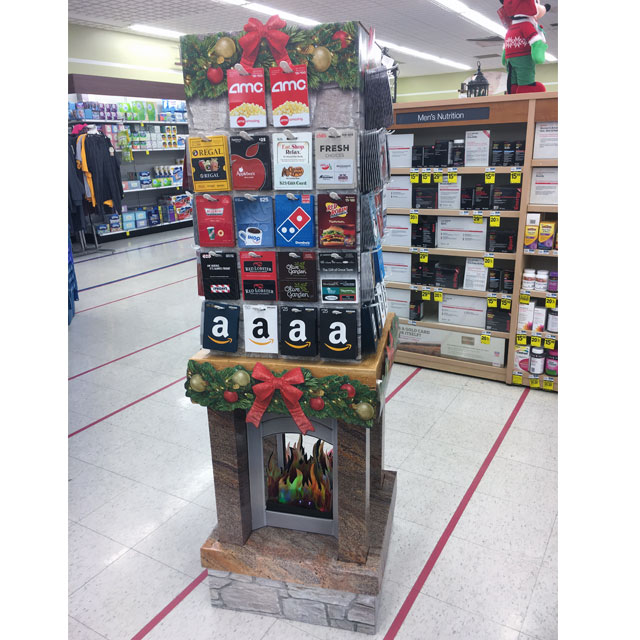 As another year winds down, the holiday shopping season is kicking into high gear. Data from the National Retail Federation is predicting that sales in November and December, (excluding automobiles, gas and restaurant sales) will increase a solid 3.6% to $655.8 billion. The number is "significantly higher" than what it has been for the past ten years, an average of 2.5%.
"While many holiday shoppers are starting early on their gift lists, Millennials are waiting to catch the best deals for their gifts, with nearly half (46 percent) waiting until November to start shopping," Prosper Insights Principal Analyst Pam Goodfellow said. "Younger consumers are likely to be looking forward to the Thanksgiving/Black Friday shopping 'experience' — and know that retailers will be offering great promotions that weekend."
Gift cards remain among the most popular gifts, sought by 61 percent of those surveyed in a recent Prosper Analytics & Insights survey.
InComm, a leading prepaid product and transaction services company, released the results of a survey that harvested consumer insights about giving and receiving gift cards during the winter holidays.
As noted in a recent press release:
95 percent of consumers expect to give two or more gift cards this year, while 92 percent of consumers gave at least two gift cards last year.
67 percent of consumers expect to give at least five gift cards this year, while 54 percent gave at least five last year.
The most popular holiday for giving a gift card is Christmas, with 87 percent of consumers planning to give a gift card that day.
28 percent of millennial consumers give gift cards for the New Year's holiday.
10 percent of consumers consider giving a gift card on Halloween.
"Gift cards have long been a popular option during the holiday season, and that popularity continues to grow as consumers embrace the advantages of prepaid, and as a greater selection of gift cards becomes more widely available," said Brian Parlotto, Sales & Marketing Executive Vice President at InComm. "By partnering with some of the biggest retailers and most popular brands, we are making sure that gift cards, one of the most popular gift options of the season, continue to be the most convenient and versatile option for busy consumers."
InComm is leveraging consumer spending this year with the relaunch of their holiday-themed fireplace display. Each side of the display held 18 facings of gift cards for a total of 72 on all four sides. Graphically, the display took on more of a contemporary feel as compared to the unit from 2015.
Our staff is starting to see several gift card displays in-store now but this one by far has been our favorite. See below why we chose to showcase this display as best-in-class.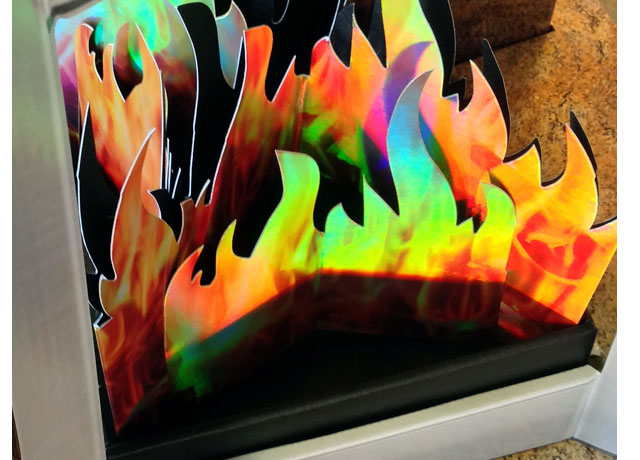 Some of the nice details that made this display a real stand out were the holographic paper used for the flames and the terrific brick pattern. The shiny flames were attached in a layered fashion and incorporated little LED white twinkle lights which made the flames dance. LED's were also used on both strings of garland as well.
The brick pattern was incredibly 'reach-out-and-touch-it' realistic as shown in the image below. Additional touches included the faux marble base and pillars as well as the wood-grain graphic used on the fireplace cap.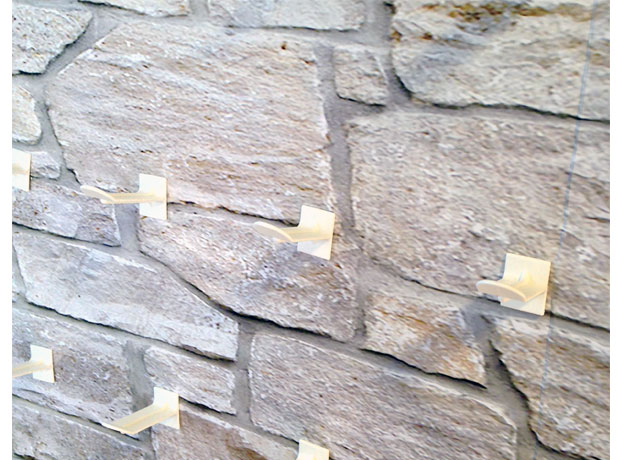 Check out last year's  more traditional seasonal floor display.
Related
Duracell Nutcracker Tower Display
50 Days Until Christmas Standee
Unwrap A Smile Holiday Floor Display