Cadbury Says It With Silk
February is all about romance and what better way to express romance than chocolates! Cadbury Dairy Milk is inspiring people to express their feelings with their new limited-edition Cadbury Dairy Milk Pop Heart. This bar contains a chocolate heart which literally pops out. The packs are exclusively available for the month of February.
The heart-shaped floor display doesn't mince words when it comes to communicating the brand's message – 'This Valentine's day, Pop your heart out and Say it with Silk' message urges the consumer to pick a pack for their 'Valentine' to express their feelings. The display promotes Cadbury's entire range of chocolates.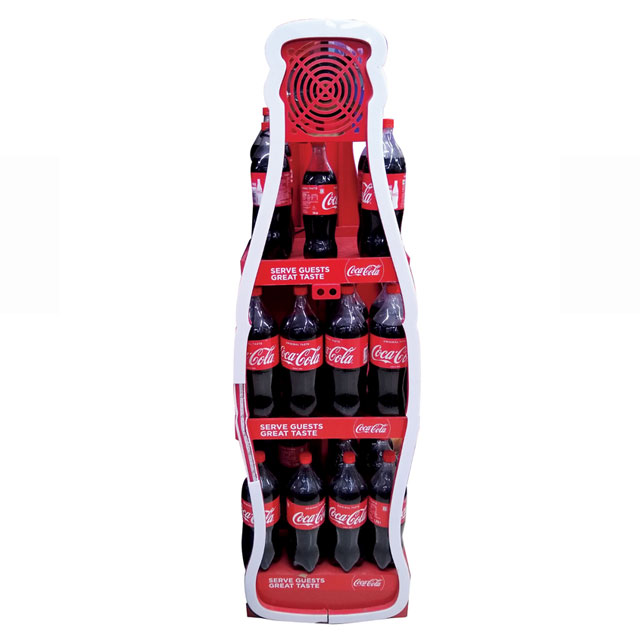 Coca-Cola Display Serves Guests
Coca-Cola aims at owning the 'at home serving guests' occasion with a new campaign that reiterates how Coca-Cola is the perfect companion to both friends and strangers alike. The brand is using this bottle-shaped floor display to deliver their message and make everyone feel right at home with their products.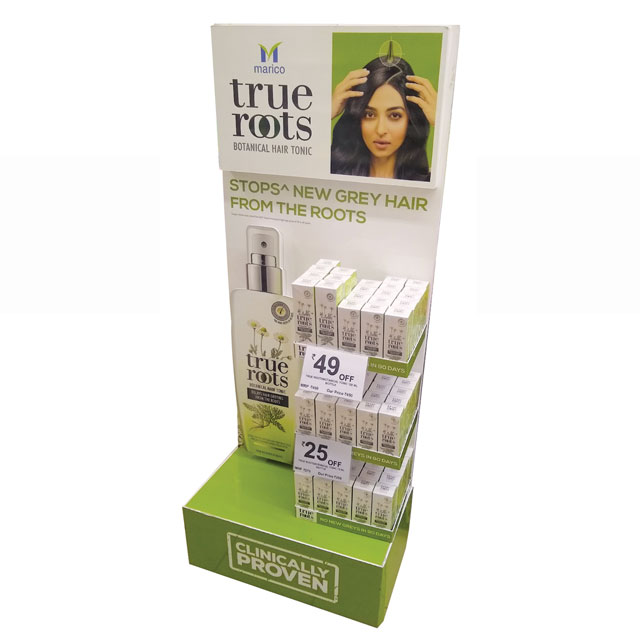 Marico Gets To The Root Of It
Marico has launched True Roots Botanical Hair Tonic as a solution that delays hair greying from the roots. The company is promoting the brand as the first-of-its kind innovation that works by increasing the melanin levels in the hair roots, thereby delaying hair greying.
For the new age shopper in the personal care category, brand persuasion can assume many forms – from playing up the vanity factor to highlighting health benefits. This display makes the brand message of being a root cause solution loud and clear. The visual and color schemes further enhance the brand communication.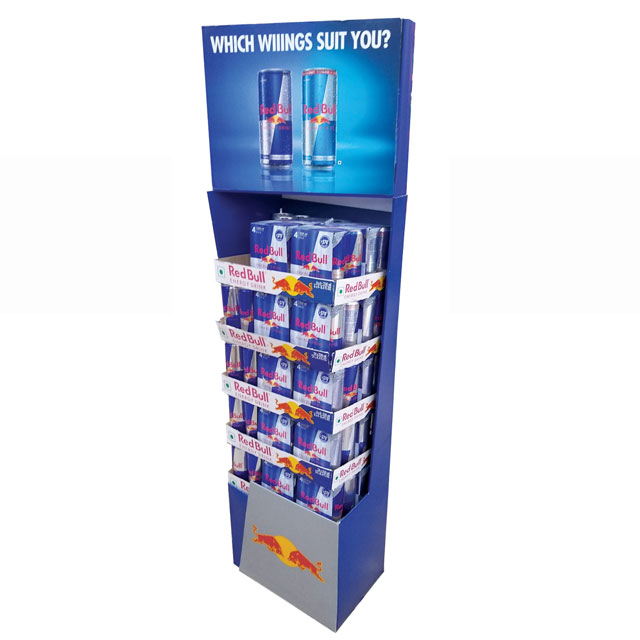 Red Bull Spreads Its Wings
Red Bull is at retail touting the brand's campaign line, 'Which wings suit you' with this floor display that reiterates the brand proposition of making you soar with energy. The clean, blue color scheme supports the brand campaign  and stacked product in an effective manner.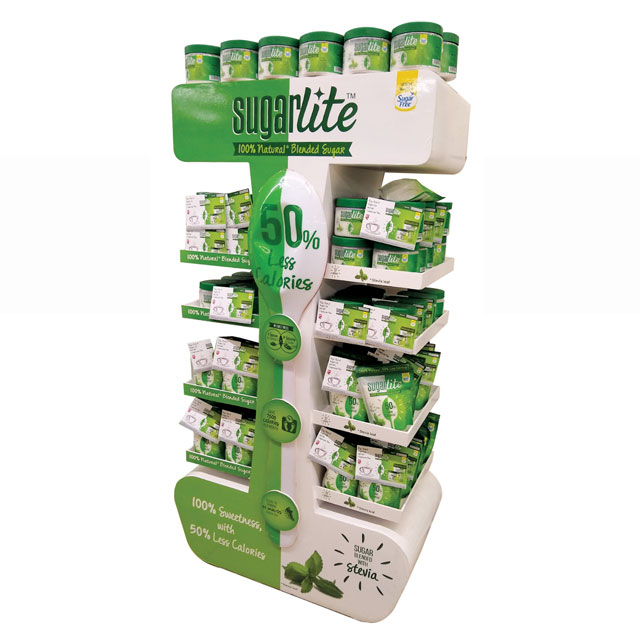 Sugarlite Display Gets Sweet In-Store
With Sugarlite, Zydus Wellness has constantly sought to convey its commitment to providing healthy living without compromising the joy of life. The brand communication highlights Sugarlite as smart sugar that provides 50% less calories while being just as sweet as sugar.
Sugarlite has deployed this white and green floor display to strengthen its brand presence in store and help convey the stated product benefits of using blended "100% natural" sugar.