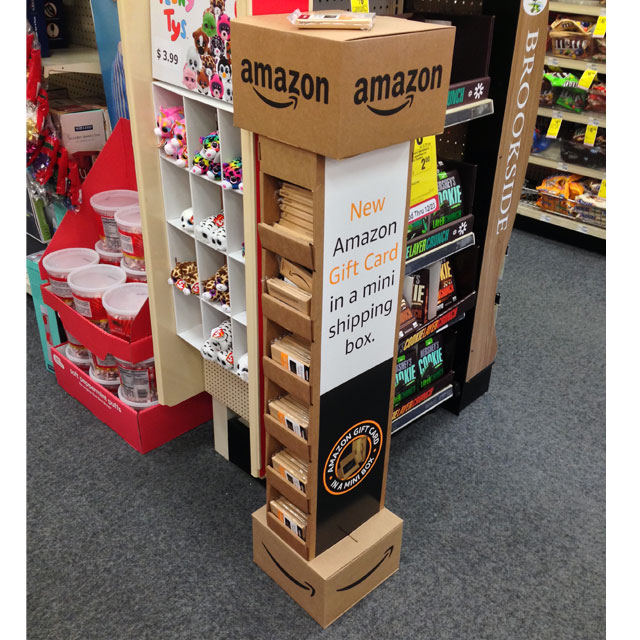 Where wasn't Amazon this past holiday?
Amazon's quest for world dominance was clearly evident this past year. In a recent press release, the company said that it shipped over 5 billion items to its 90 million plus Prime members in 2017. After buying Whole Foods and talk of a Target takeover, Amazon is positioning itself to really disrupt the entire shopping industry even further in 2018.
As recently noted by Jessica Thorpe, president of Gen.Video, "Marketers have an opportunity to bring together video, advertising, and influencers while driving traffic directly to the point-of-sale. With influencers as the most trusted sources of product information coupled with distrust of brand messaging, there's a powerful formula involving taking trusted influencer content and promoting it with old school media dollars."
An example of this multi-faceted approach can be found with this holiday gift card display that was deployed to CVS drug stores across the US this past December.
Small, compact and well-branded, the floor display does a great job of bringing Amazon's online marketing in-store. The two-sided, kraft display merchandised gift cards that were packaged in a miniature shipping box.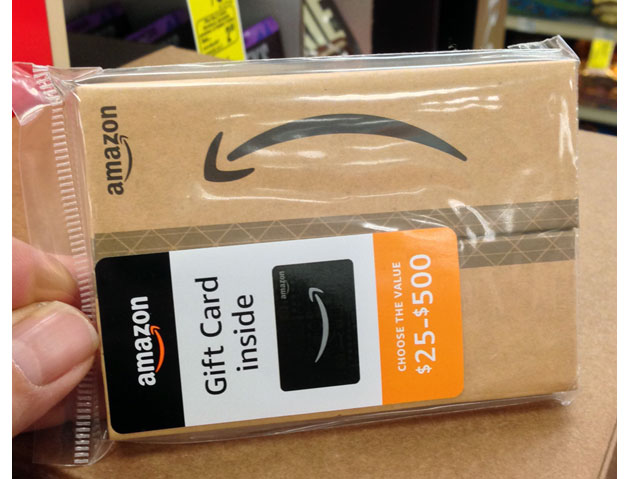 The mini shipping box used to hold and present the gift cards was over the top. Designed as an OPF (one piece folder), the level of detail and craftsmanship was on point. The mini package also included magnetic closures to keep it sealed before the reveal!