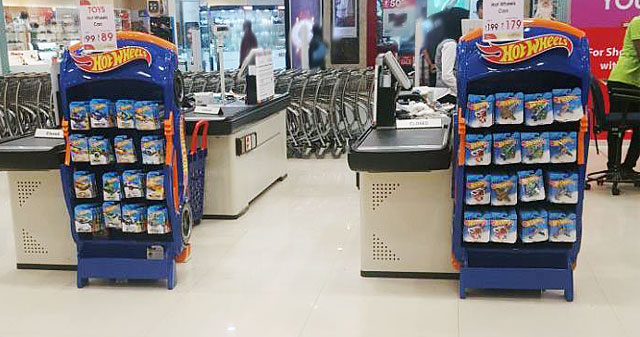 Mattel, manufacturer of the world-famous Hot Wheels brand, rolled into retail to help promote the brand's latest marketing efforts. Having recently celebrated its 50th anniversary, Hot Wheels has climbed to the top of the ladder becoming the number-one selling toy in the world with nearly 500 million units sold every year.
As reported on prnewswire, "For 50 years Hot Wheels' intuitive vehicle play-pattern has contributed to its success as the number-one selling toy in the world," said Chris Down, Senior Vice President and Global Brand GM, Hot Wheels. "Since its introduction in 1968, the brand has evolved from a simple toy into a true lifestyle brand that champions the challenger spirit through gaming, digital content, partnerships and live experiences spanning multiple generations and ages — this has allowed the brand to remain relevant to kids and adults and see record growth over the past three years."
In addition to celebrating 2018 with several promotional events and new products that the brand has created across the globe, Mattel has also rolled out these cool replica car displays in Modern Trade outlets across India.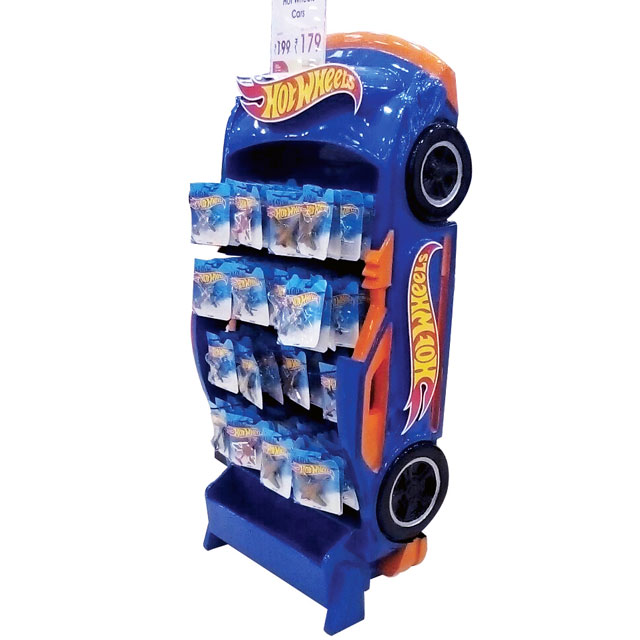 The brand employed the services of Brandmark Solutions to create the larger-than-life Hot Wheels car display. Since the ultimate objective for the design was to reproduce the proportions and details from a miniature car model, the production team used FRP (fibre-reinforced plastic) material to mold the shape of the car body. High gloss paint and decals on the sides completed the overall look and feel of the gigantic car. The front of the display was cut-out and fitted with slatwall to showcase the Hot Wheels cars which were merchandised on peg hooks.
Related
Hot Wheels Race Track Floor Stand Display
Hot Wheels Video Racer Shelf Display
Hot Wheels Interactive Display
Source
Prnewswire.com