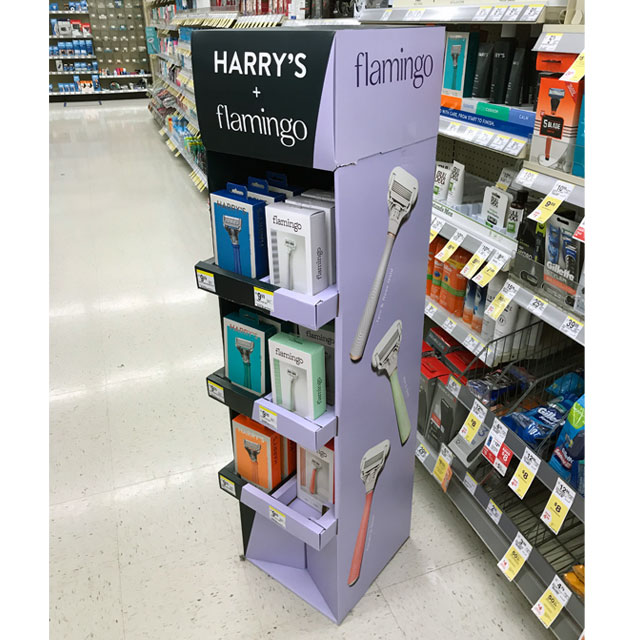 Direct-to-consumer startup Harry's made its debut in the men's shaving category back in 2013 with simple high-quality shaving products. Supported by the Harry's name and overall vision, the company launched a new line of affordable women's skincare products called Flamingo.
Guided by the same mission that made Harry's a category leader, Flamingo is led by two veterans who have been with Harry's since its start: Allie Melnick (brand strategy and VP of new growth), and Brittania Boey (SVP of research, development, and design). This expertise has allowed Flamingo to hit the ground running with a focused, thoughtful product line and distinctive brand look.
Last year in April 2020, Harry's and Flamingo entered the U.S. drugstore market with Walgreens to promote both brands in store. To help provide off-shelf visibility, the company launched several POP merchandisers, one of them being this floor display. Divided in half, the display provides equal billing for the men's and women's razors, each offering several color options.
Check out some more Harry's retail marketing efforts:
Harry's Smooth Shaving For Men End Cap Display
Harry's Shave Gel End Cap Display
Harry's Updates End Cap In Target
Sources include:
Insider