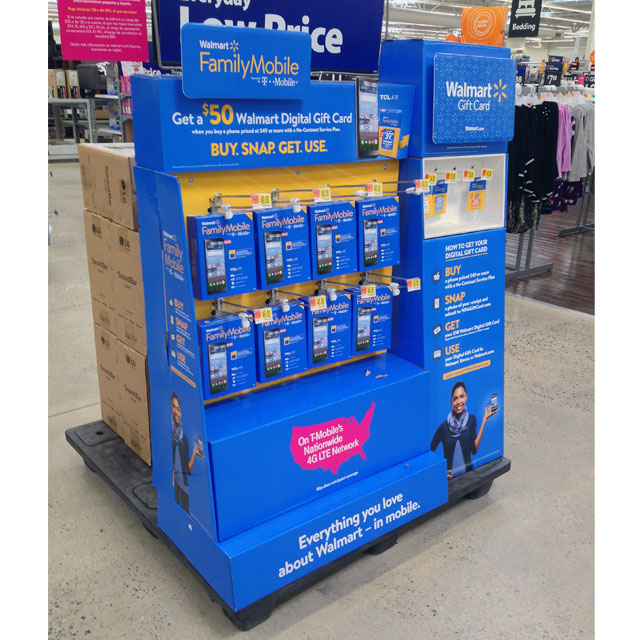 Buy – Snap – Get – Use
Walmart Family Mobile recently finished a promotion which offered shoppers a $50 eGift Card for purchasing a phone and monthly service plan.
The campaign, which started back in April of 2019, was supported by a great POP display that is shown here resting on a pallet, but probably intended for a placement on an end cap fixture.
Visually, this design provides tons of great dimensional surfaces which highlight promotional branding and messaging…..no space wasted! In addition to a solid graphic presentation, the structural design is equally impressive.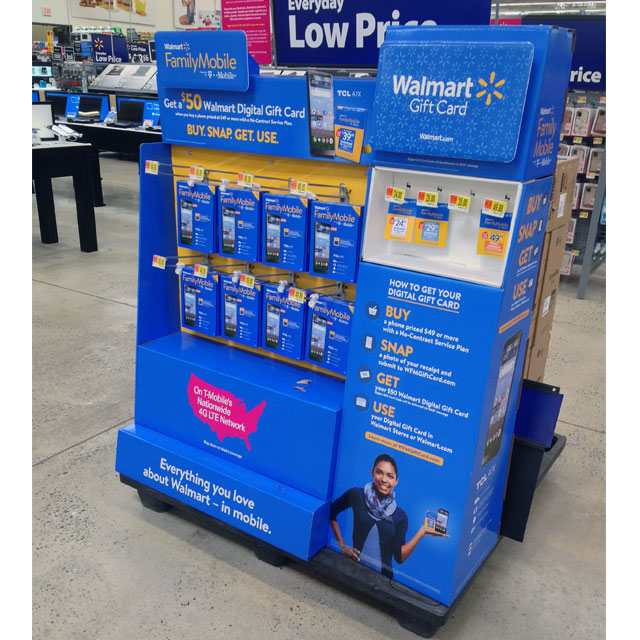 Related
High-Speed Data End Cap Display
Data Done Right Inline Display
No Annual Contract Floor Display
Verizon Unlimited Talk Two Sided Floor Display
AMP Up Your Data Floor Display