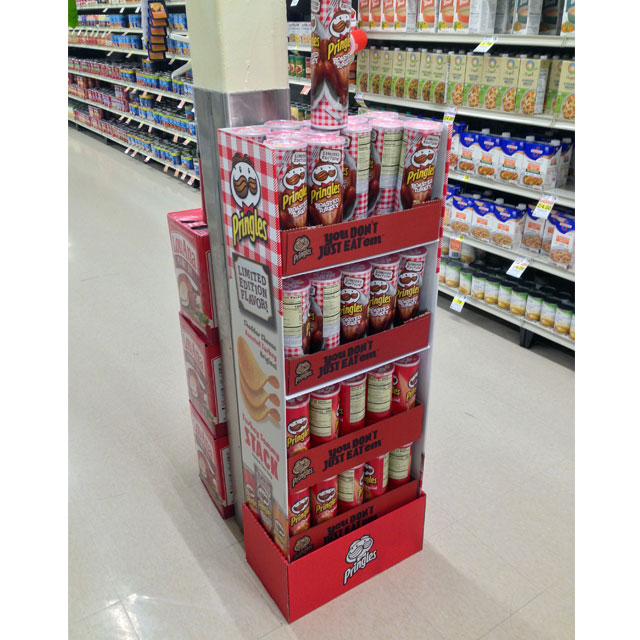 In Case You Ruin The Turkey………Pringles has you covered!
For a limited time, Pringles will be available in a special seasonal flavor……… Roasted Turkey Crisps!
"We said to ourselves, 'If we've managed to capture perfect, fresh-out-of-the-oven Roasted Turkey flavor in a Pringles crisp, and we don't use it to save people from their nasty-out-of-the-oven turkey fails, then who are we?'" Gareth Maguire, senior director of marketing for Pringles, said in a press release. "After two years of proving the power of a crisp-based feast with the Pringles Thanksgiving Dinner Kit, the time for a full-size Roasted Turkey can and Pringles Turkey Insurance has come."
To add some more fun to the Thanksgiving season, the brand is offering turkey insurance for folks who accidentally ruin the bird. Beginning at noon Eastern on Wednesday, November 27, Pringles fans living in New York City, Chicago and Los Angeles can Tweet out their past or present horror stories using #Pringles #TurkeyInsuranceEntry for a chance to get a delivery from Pringles. Five lucky fans will also receive a beautiful, golden-roasted prop turkey to complete the Thanksgiving buffet and ensure a perfectly Instagrammable tablescape.
After two years of success in the Pringles Thanksgiving Dinner Kit, their Roasted Turkey Crisps will be quick sellers this Thanksgiving season. For those not familiar, Pringles Dinner Kits are available online and include insanely delicious flavors like cranberry sauce, stuffing and pumpkin pie. But if you want the holiday Pringles, you'll have to act fast. Last year, Pringles Thanksgiving Dinner flavor assortment sold out in 41 minutes.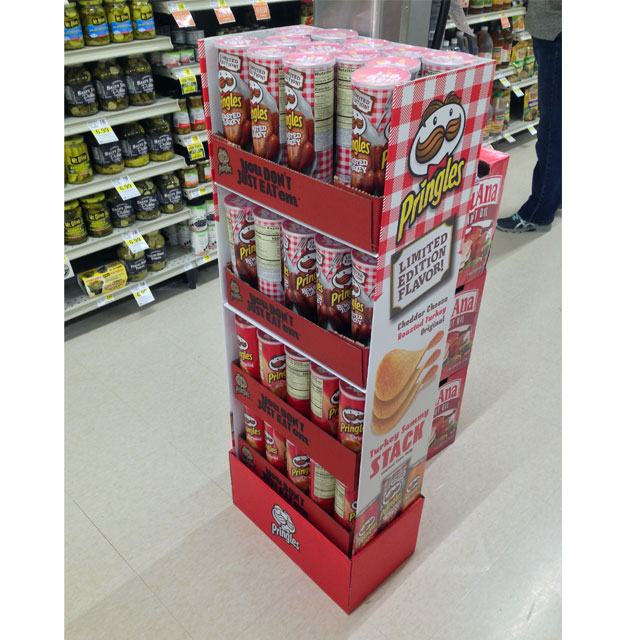 Pringles is using this simple hutch display to bring their delicious turkey crisps to holiday shoppers nationwide. Large graphic panels on the sides conveyed the brand's story with call-to-action copy, product images and of course, brand mascot – Julius Pringles.
Related
Pringles Round Mini Can Counter Display
Party List Back To Back Floor Displays
Pringles Four Chute Gravity Feed Counter Display
Sources include:
pringles