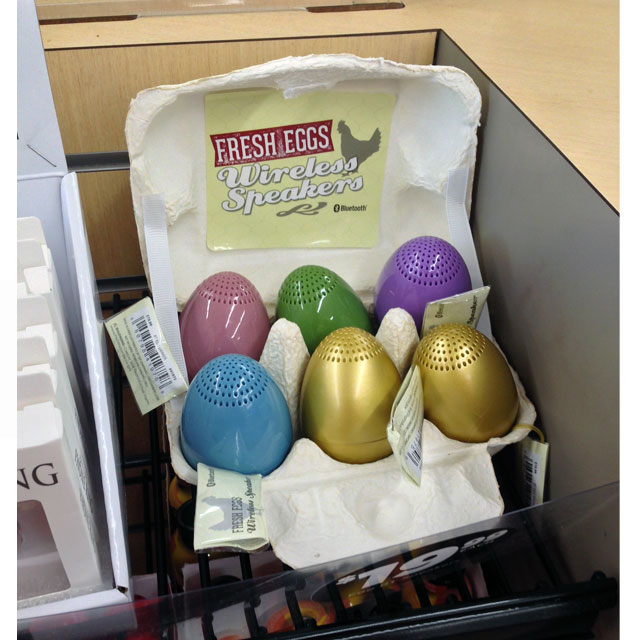 Way Cooler Than A Chocolate Bunny
Looking for a cool and affordable Easter gift? How about a wireless egg speaker? Spotted in a convenience store at check-out, this novel display will certainly elevate impulse purchases for those last minute gifters.
Just like the cartons your real eggs come in, the paper-pulp display was a great choice for merchandising the six egg speakers. If you see them in-store, crack one open to hear them sizzle!
If you want to view more seasonal-related displays, visit our image gallery and use the Product Channel drop down button or type the words seasonal displays into the search box, then click enter.