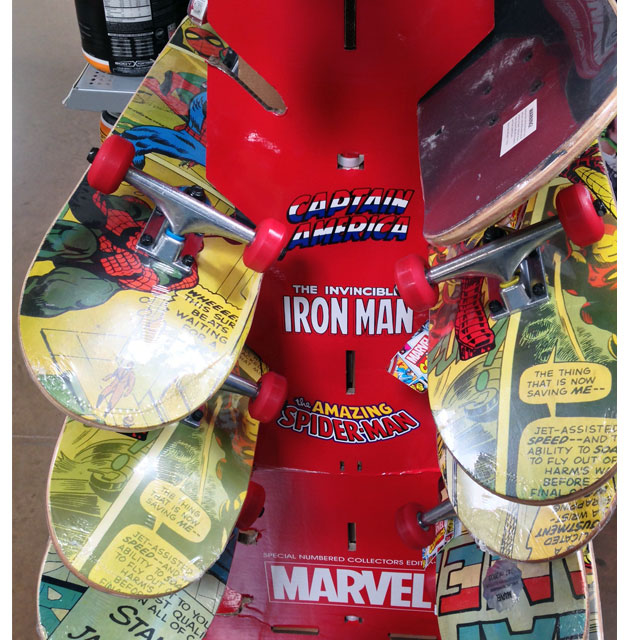 Special Edition Marvel Skateboard Collection
Marvel has partnered with Kryptonics, a California-based manufacturer, to create a custom line of skateboards featuring Marvel's superheroes. The limited collector's series features characters such as Captain America, Iron Man and Spider-Man.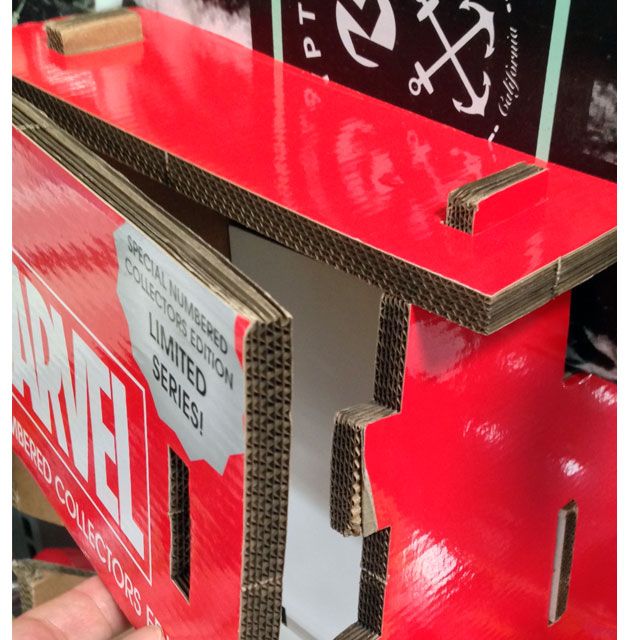 On a recent Walmart store check, we noticed this Marvel skateboard display in the sporting goods section and were intrigued by its construction so went in for a closer look. The display panels was designed as individual, laminated build ups that were die cut with mortise and tenon joints used to connect them together.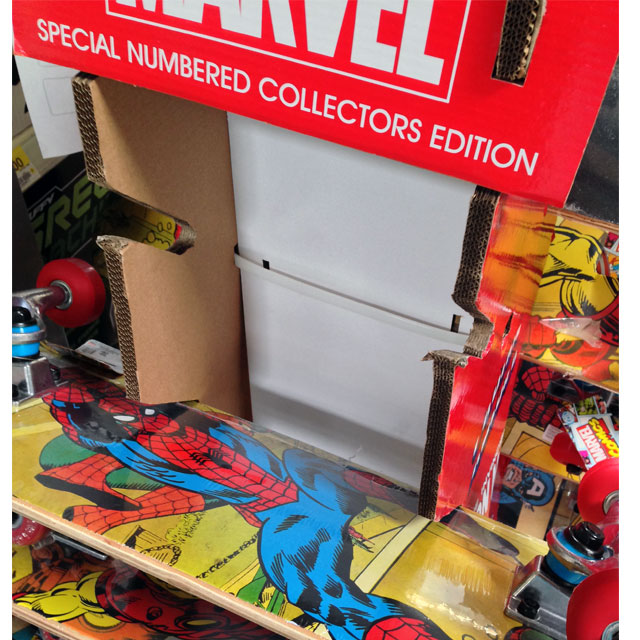 Looks like two heavy-duty cable ties were used to hold the main end panels together. This Marvel display reminded us of another insight posting for a Fridolin music floor display that employed the same mortise and tenon technology to lock it together.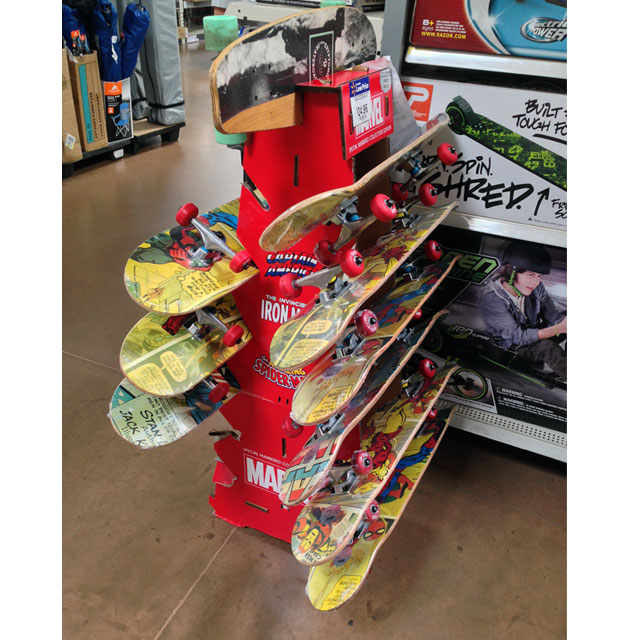 The skateboards were held in place with simple, angled die cut slots. Complete with edge-trimming and the kryptonic logo, the riser was shaped and finished to resemble a skateboard. Definitely one of the more unique sporting goods displays we have seen this year.