With the exception of returning presents, the holiday gift season has pretty much come to an end for 2016. As we finish up our year end activities, our staff would like to wish you and yours a happy and safe holiday season and a great 2017 as well. To celebrate a fun and creative year in the world of POP, this week we will be publishing a few articles of promotions that caught our eye at retail in 2016.
Our first post is this really cool shelf-demo-package for the HYPE™ Hover1 Folding Electric Scooter. A little more about this product as described online……….
Enjoy hours of endless fun on the high-performance HYPE's Hover-1 Folding Electric Scooter. Durable enough for your morning commute and exciting enough for a beach escape, this futuristic electric scooter offers a fun experience you don't want to miss.
Sounds like fun, but now back to the package.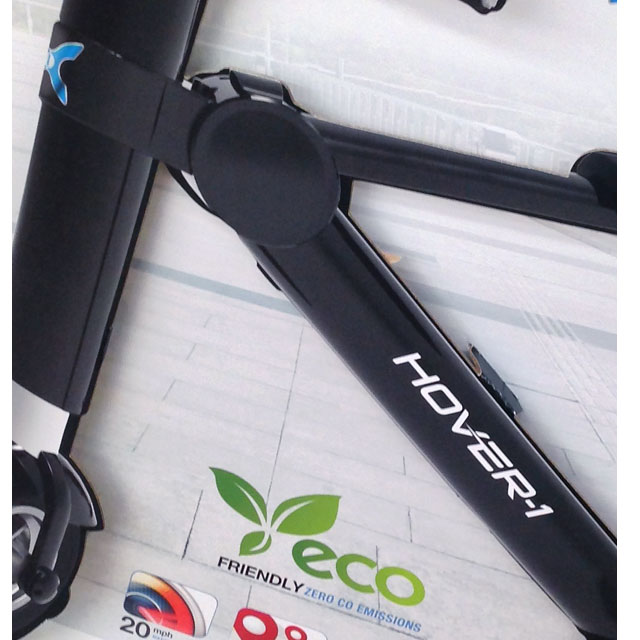 At first glance, the scooter image looked extremely dimensional and real so went in for a better peek. Upon closer inspection, we found that the scooter wasn't actually printed on the box. Turns out, the scooter was a separate die-cut piece that was tabbed into the graphic backer which attributed to its life like appearance.
Even after our visual evaluation, still not sure the purpose of this dimensional package. Was it intended to be a case stack header, on shelf presentation, floor display or who knows? Being that there weren't any scooters in the vicinity for purchase, your guess is as good as ours!
Whatever the end-use of the Hover-1 Electric Scooter marketing piece, this simple-but-effective 'display package' was well done and visually intriguing.