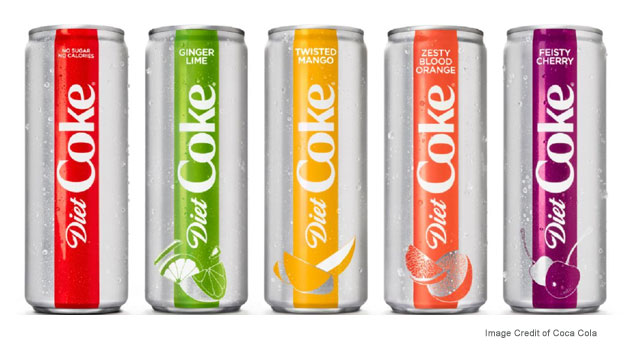 After 35 years, Coca-Cola recently announced that it has made some very huge changes to their Diet Coke brand with the launch of four new flavors and packaging. According to a recent press release, the company spoke to more than 10,000 people from across the country to glean their insights and ideas to help develop the new packaging and flavors. After testing more than 30 Diet Coke flavor combinations, the R&D team landed on these four: Twisted Mango, Ginger Lime, Feisty Cherry and Zesty Blood Orange.
"Diet Coke is one of the most iconic brands loved by millions of fans in North America," said Rafael Acevedo, Coca-Cola North America's group director for Diet Coke. "Throughout this relaunch journey, we wanted to be bold, think differently and be innovative in our approach. And most importantly, we wanted to stay true to the essence of Diet Coke while recasting the brand for a new generation."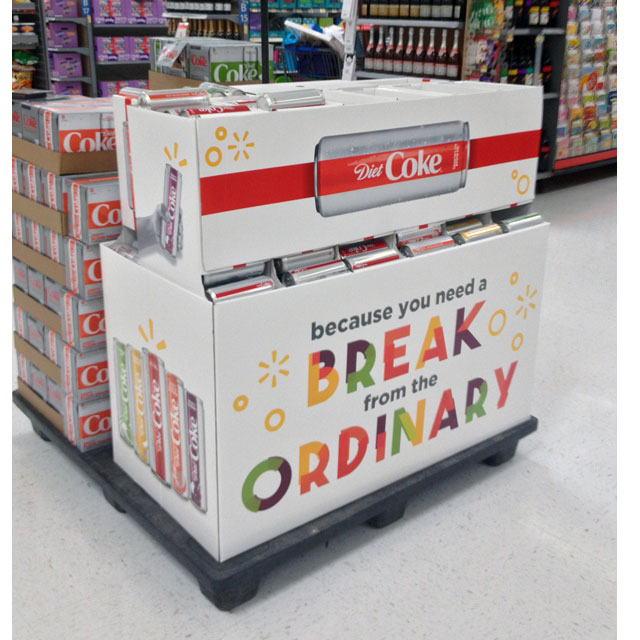 Coca-Cola partnered with Walmart to bring the reinvigorated Diet Coke product line to retail with this gravity fed, half pallet display. Six chutes on the front and one on each side create a variety of replenishing pick points for shoppers to access the new flavors. Large images on all sides of the display help tell the story about the flavor and packaging updates.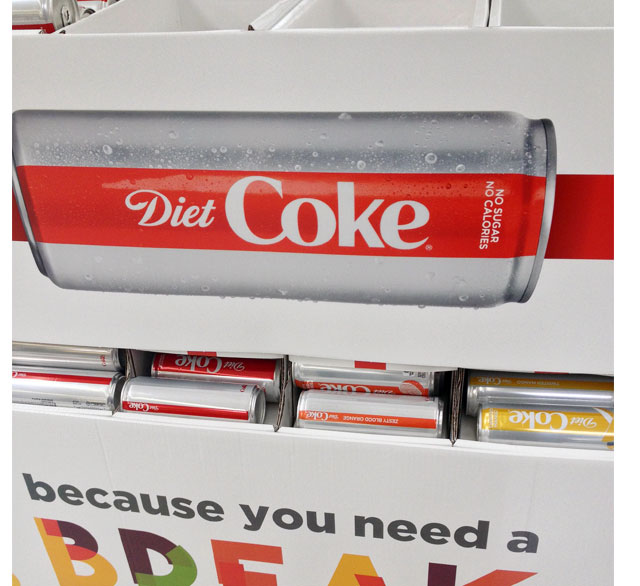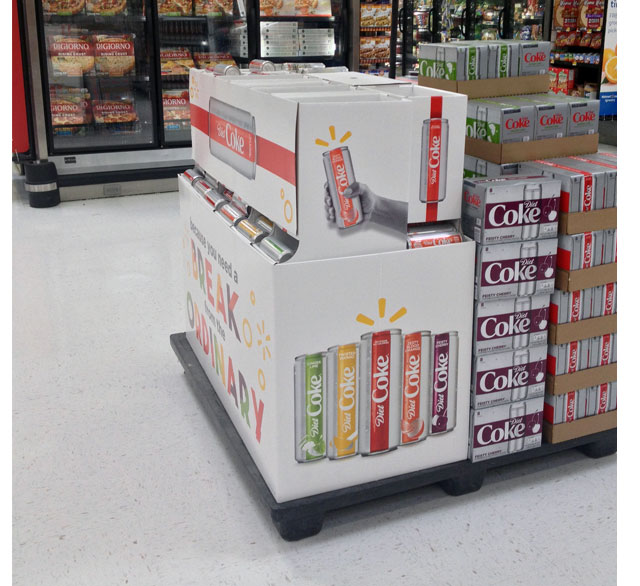 Diet Coke is available in more than 110 countries around the world. The brand's new design and flavors will be available first in the United States, followed by Canada in February.
Related
Bring Home March Floor Display
Diet Coke Designer T-Shirt End Cap Tray
Diet Coke Millions Of New Looks Floor Display