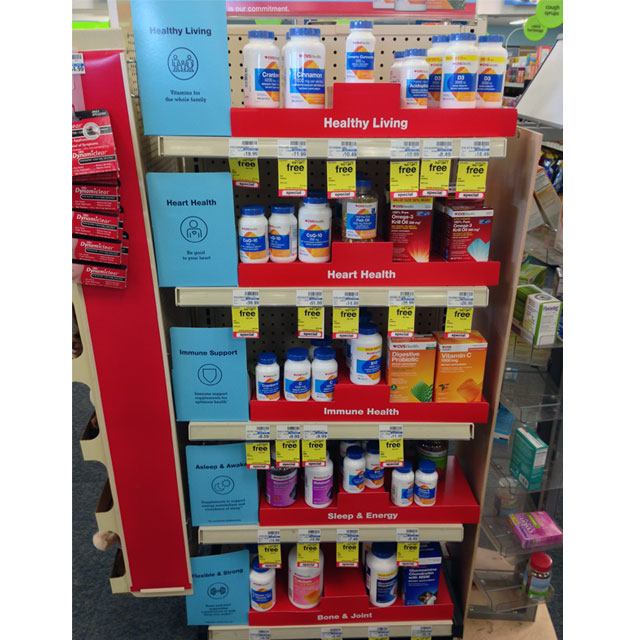 In addition to current store remodels and a new marketing vision, CVS is bolstering visibility for some of their Health & Wellness brands with this feature end cap display.
Listed as one the exclusive brands of CVS Pharmacy®, CVS Health products, shown above,  help you and your family get well and be well, according to their website. The drug store retailer also supports their exclusive Beauty 360 and Gold Emblem brands in store with dedicated displays and signage.
Now that you know about CVS's exclusive brands, we can reveal the main reason for creating this Insight report. Being the industry leader in design-driven content, we couldn't help but notice the very clever approach taken to create a collapsible graphic panel to support the messaging on these podium-style shelf displays. Scroll through the images below to see how this space-saving idea all goes together.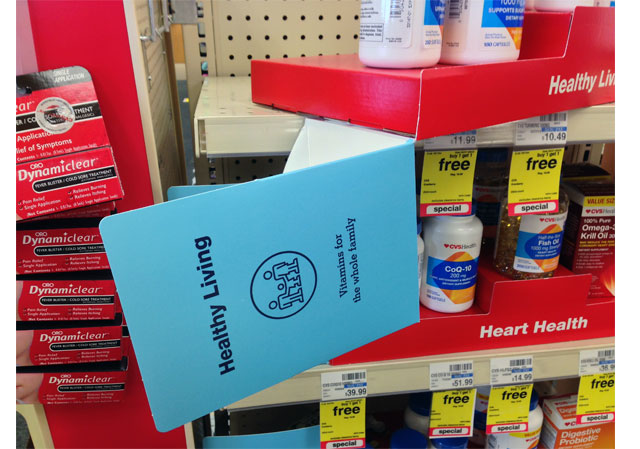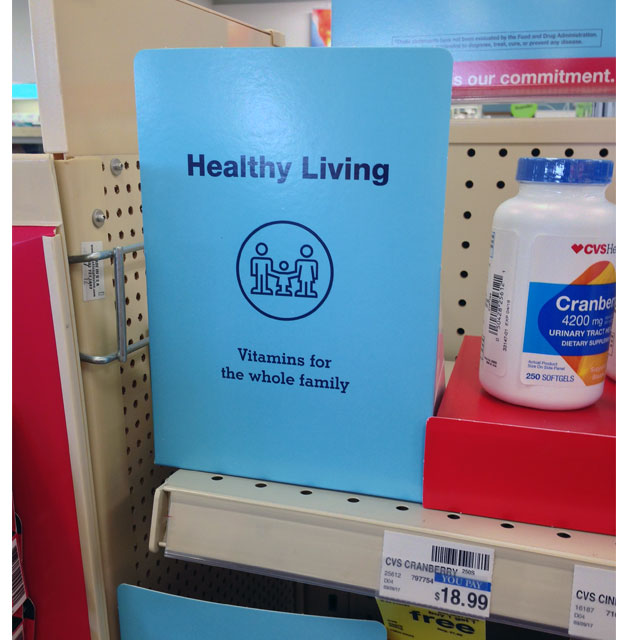 Related
CVS Health Family Vitamin Center End Cap
CVS Cough And Cold Relief End Cap