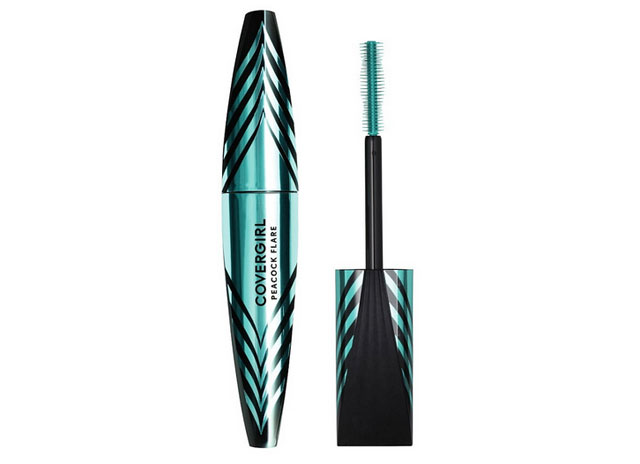 Launched in the spring of 2018, Covergirl's Peacock Flare Mascara is busy lifting summer sales as was evident when we spotted this POP display rolled out at a local Rite Aid.
According to brand claims……….Lashes get full-on length and definition with COVERGIRL Peacock Flare Mascara. A control grip handle gives you the precision to catch every lash as the feather-fan brush catches, coats and separates each lash for maximum effect. Peacock Flare Mascara is available in multiple shades of black.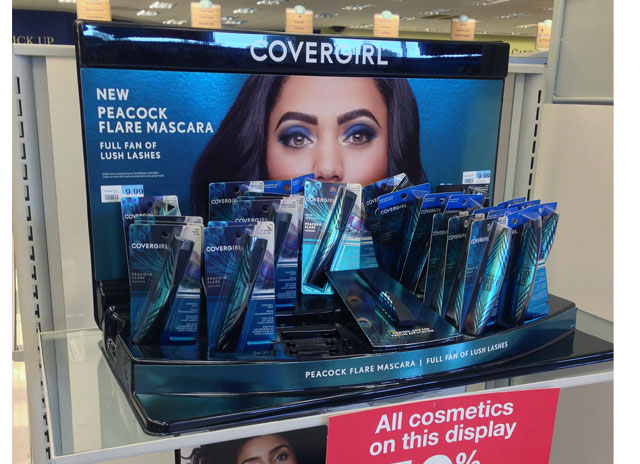 As mentioned, the vacuum-formed display shown here was spotted at drug store retailer Rite Aid. Ayesha Curry, star of the Food Network series Ayesha's Home Kitchen and now, face of CoverGirl's new Peacock Flare Mascara, is featured on the display's riser. The metallic background behind her and shiny Covergirl logo strip above, really work well with the product's peacock-inspired color and pattern.
The center section of the display was used to showcase a live brush so shoppers could touch the feather-flares and rubber grip.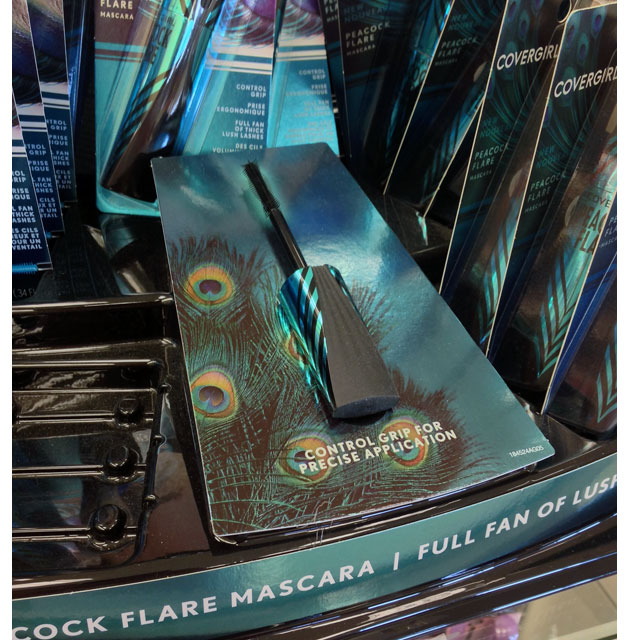 If you would like to view more Covergirl displays in our gallery, just type the word covergirl into the search box and click enter.
Related
Amp Up Your Look Shelf Display
Covergirl Clean Sensitive Shelf Display
Covergirl Use Both Floor Display