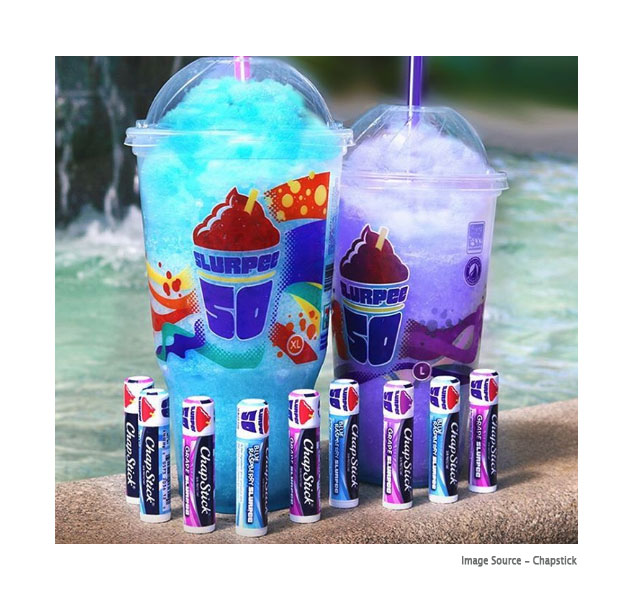 Slurpee Celebrates 50th Birthday With ChapStick
7-Eleven is celebrating the 50th birthday of one of its famous frozen beverage – the Slurpee. The festivities began earlier this year in January and will continue running until the end of 2016.
"Every year, 7-Eleven Day gives us an opportunity to have some fun, say thank-you to our customers and celebrate our birthday Slurpee style," said Laura Gordon, 7-Eleven's Vice President of Marketing and Brand Innovation. "This year is a big birthday for Slurpee, and a big year. One day, even one week, isn't enough so we began celebrating in January and plan to keep it up until the end of the year."
In addition to a limited-edition Birthday Cake Slurpee, participating stores will also offer Slurpee products and snacks, like birthday doughnuts and Slurpee-flavored cotton candy and ChapStick.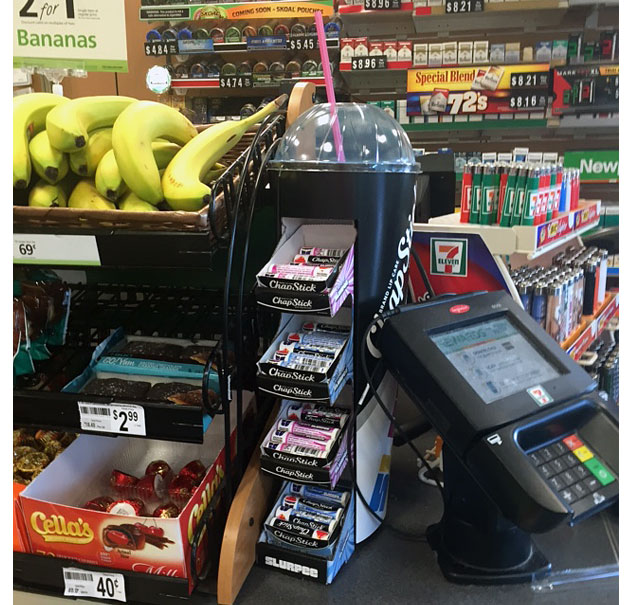 The ChapStick partnership offered Slurpee fans two new lip balms that were exclusively created for 7-Eleven. The flavors, ChapStick Grape and Blue Raspberry Slurpee, were promoted in-store with this very creative counter display. Designed in the shape of a Slurpee cup, the display merchandised both variants in angled product trays. To finish off the look and feel, a vacuum-formed lid and straw added larger-than-life-realism.
Related
ChapStick Round Lips First Floor Display
ChapStick Free Music Side Kick
ChapStick Replica Counter Display