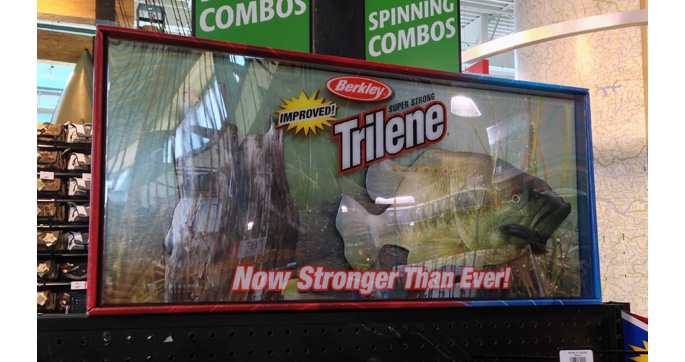 Berkley is a world leading fishing tackle company that is passionate about helping anglers catch more fish. For decades, Berkley has taken this passion, along with industry-leading technology, to create cutting-edge products for anglers who share the same commitment to the sport.
From the beginning, founder Berkley Bedell dedicated significant resources to research and development – a continuing strategy that has resulted in countless product innovations, including Berkley Trilene, the Lightning Rod, PowerBait, FireLine, and more recently Gulp! and Gulp! Alive.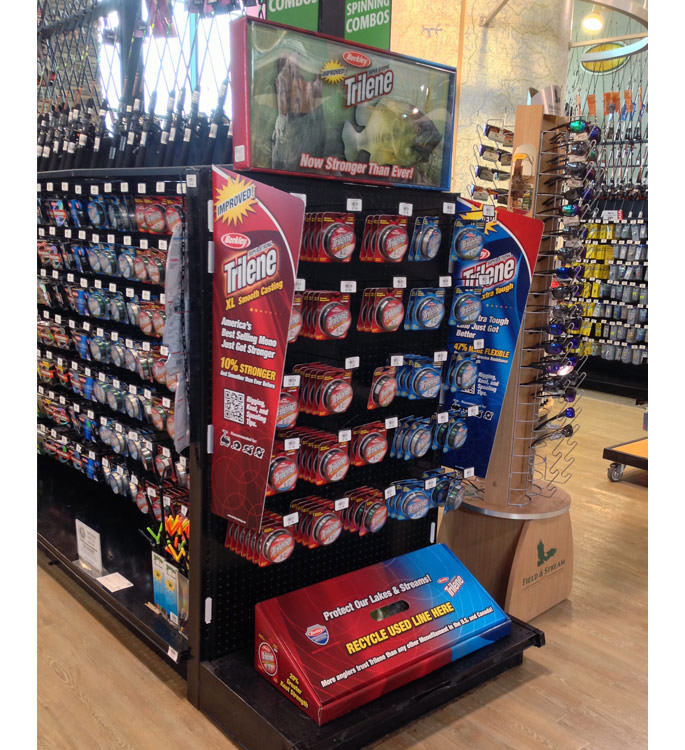 Berkley's passion for the sport and the environment led to the development of the Berkley Conservation Institute which was created to support conservation and angler recruitment efforts. BCI works with fishing groups, conservation organizations, customers and other industry partners to protect fishable waters. "Dedicated to the future of fishing", the BCI continues to teach anglers to lead the fight for conservation. This passion for stewardship has been a foundation of Berkley for over 70 years.
Seamlessly combining conservation and technology, this catchy end cap display casts no doubt that Berkley is a leader in environmental awareness and industry technology.
The Technology – Back when Berkley was just getting established, company founder Berkley Bedell's experimentation with monofilament line led to the company's breakthrough innovation – Trilene. Neatly divided in half, this end cap displays two of Berkley's top-of-the-line Trilene monofilament products – Trilene Smooth Casting and Trilene XT Extra Tough – both skus are merchandised on hooks. These new & improved products are engineered to continue the tradition of providing anglers with a unique fishing experience at competitive price points.
The product specific color scheme distinctly and neatly separates both Trilene skus. Die cut end panels were printed on two sides with product characteristic messaging as well as QR codes that offer smart phone snappers several angling insights such as rigging, knot and spooling tips.
The Conservation – Resting on the bottom shelf of the end cap is a corrugated bin that encourages anglers to recycle used fishing line by placing it into the die cut slot. In addition to complementing the overall color theme, the recycle bin also proudly sports the BCI logo to reinforce Berkley's comittment to protecting land and streams.
Our favorite feature on this display resides at the very top of the fixture. A very cool diorama-style riser adds a ton of visual interest and sets-off the entire end cap. The outer frame is constructed out of corrugate that is printed with the split color scheme. A clear printed plastic cover highlights the tip-on fish and really sells the "water effect". Extremely simple but highly effective.