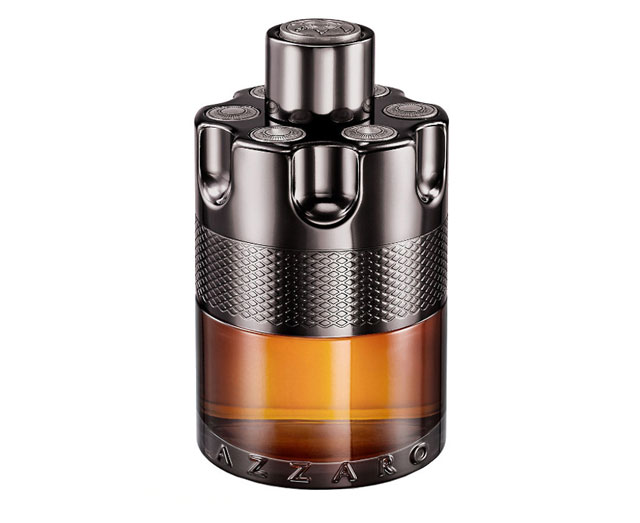 Clarins Group, a French luxury skincare, cosmetics and fragrance giant, was recently spotted celebrating the launch of their bold and daring fragrance for men, Azzaro Wanted by Night.
Azzaro Wanted by Night is the fragrance of a modern-day seducer. A creature of the night, he is surrounded by electricity and an air of confidence. Whether night or day, he attracts others and arouses desire. His secret? Azzaro Wanted by Night. An explosive woody-oriental-spicy Eau de Parfum and an impossibly unforgettable bottle.
The bottle design blends the style and technology of that found in precision watches and high-end automobiles. Its textures and craftsmanship are symbols of power and strength which complement brand values and perception.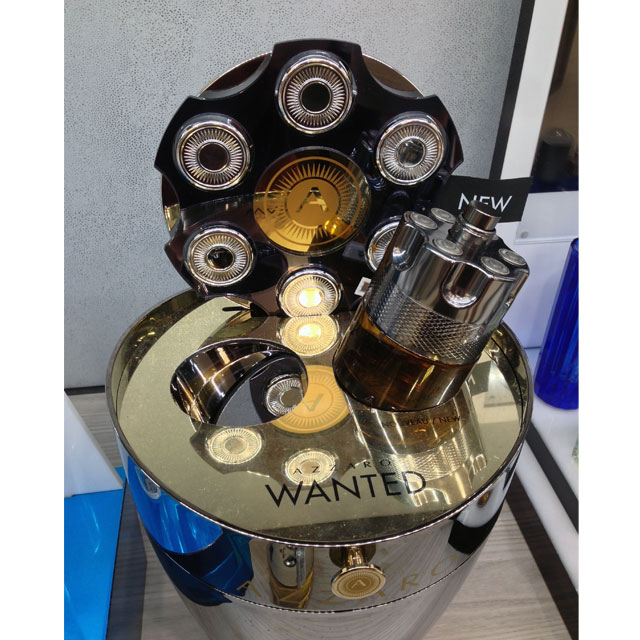 To help promote the new fragrance, the brand created this shelf display, which we found at a major department store retailer. Shiny and reflective, the bucket-shaped display was an eye-catching jewel that really stood out among the other merchandisers and fragrances. Several elements from the bottles were carried into the display design…for example…the six, faceted medallions that were used as a backdrop behind the product.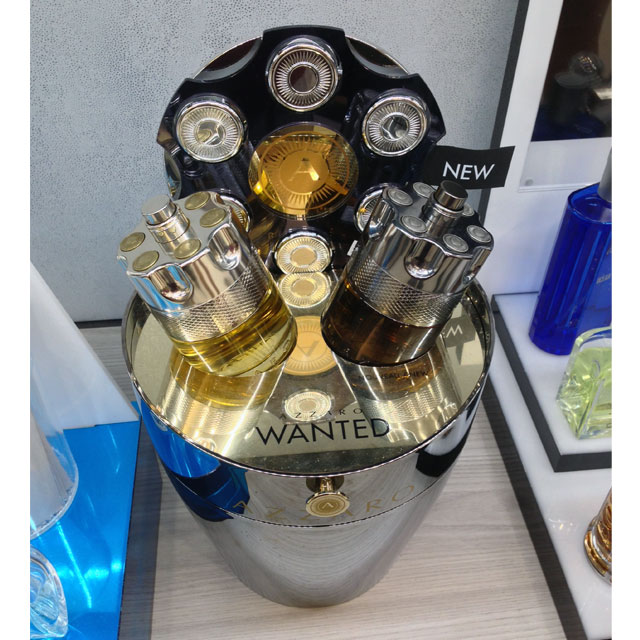 In addition to this display, the brand deployed several other merchandisers across the globe and also incorporated a wide variety of marketing tools such as digital media, sampling, podiums, window and store animations. Brand founder Loris Azzaro would have been pleased with the passion and flamboyance that was poured into the complete marketing program behind Azzaro Wanted by Night.
Related
Azzaro Wanted Single Counter Display