Everything You Need To Make A Classic Cocktail While Flying
For someone who is frequently on the go and enjoys a cocktail or two when jetting to destinations, Carry On Cocktail Kits are the perfect companion when cruising at 30,000 feet.
Patron and W&P Design recently partnered up for a joint venture to assist frequent flyers looking for that top-notch drink while in the air. Since 2012, Brooklyn based W&P Design has been dreaming up, designing and manufacturing fresh ways to shake up your everyday encounters with food and drink. One of the 250 products they currently market is their Carry On Cocktail Kit – The Margarita.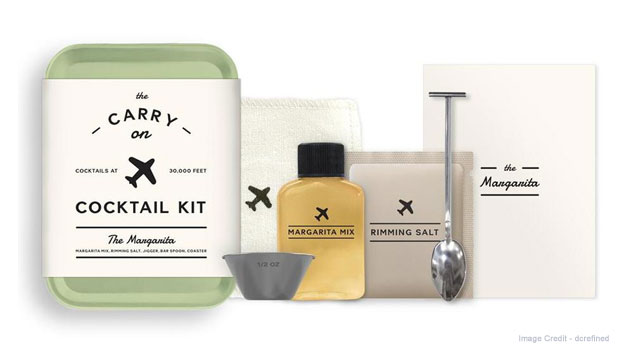 The kit includes the tools to craft two Margarita cocktails mid-flight: small-batch margarita syrup, rimming salt, 1/2 oz jigger, a travel-size bar spoon, a recipe card and a linen coaster. Just add the hard stuff and stir.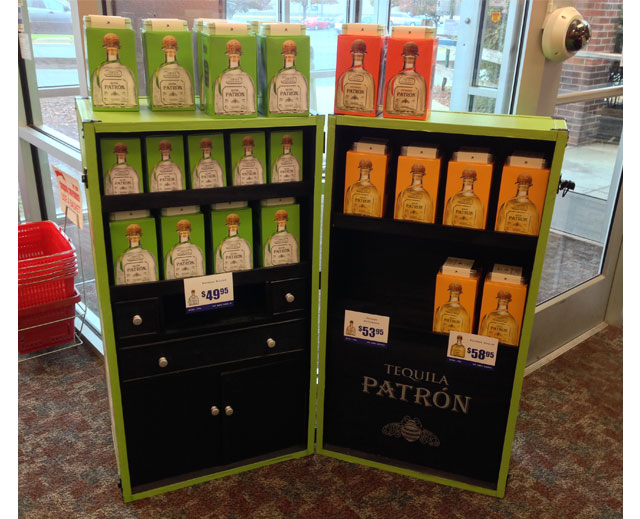 To promote the Patron and Cocktail Kit combo, Patron created this awesome steamer trunk display. Synonymous with travel back in the late 1800's, steamer trunks were named after their location of storage, in the cabin of a steam ship.
Measuring almost four feet in height, the display mimics an actual steamer trunk complete with working drawers and storage compartments. The main structure is fir wood covered with a green polyurethane leather.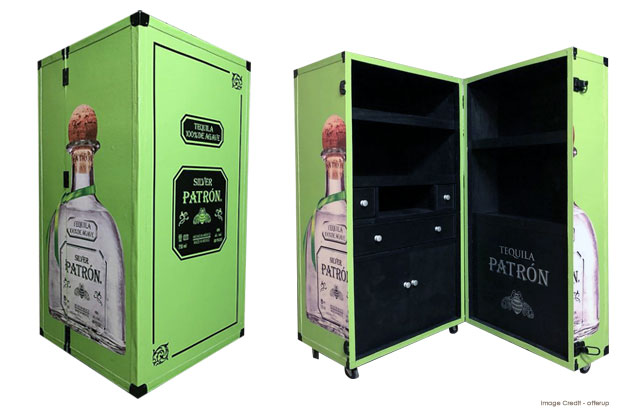 In addition to the display resembling a steamer trunk, when folded in the closed position, it transforms into a giant Patron Silver box!
Related
Patron Product Replica Counter Display