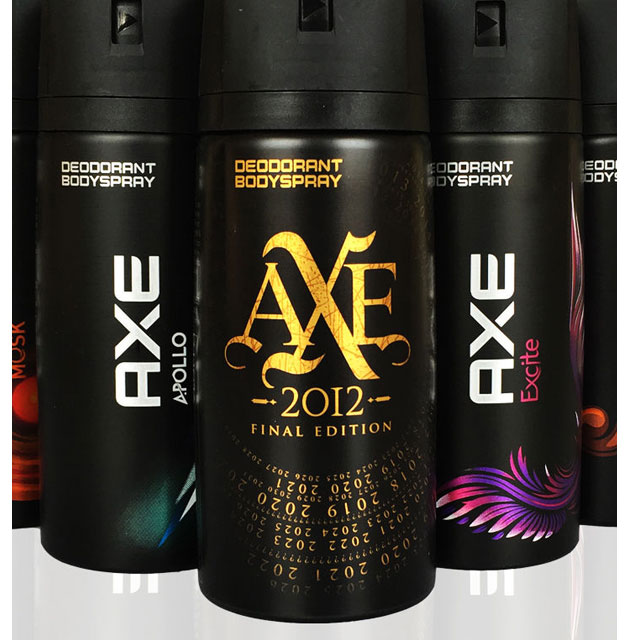 According to research, 64% of young guys think body spray and antiperspirant dry sprays are the same thing*. Fact check – they're not. With 1 in 2 guys thinking that they should apply body spray to their underarms,* enough is enough! AXE wants to clear the air on the right ways to spray.
So, first things first – body spray. What does it do and how should you use it? Look closely at the package, and you'll notice it's called "Daily Fragrance" (a.k.a. body spray).
In other words, body spray has super powers – and with great power comes great responsibility. Spray responsibly and help keep the air clear.
Related
Axe Apollo Standee Floor Display