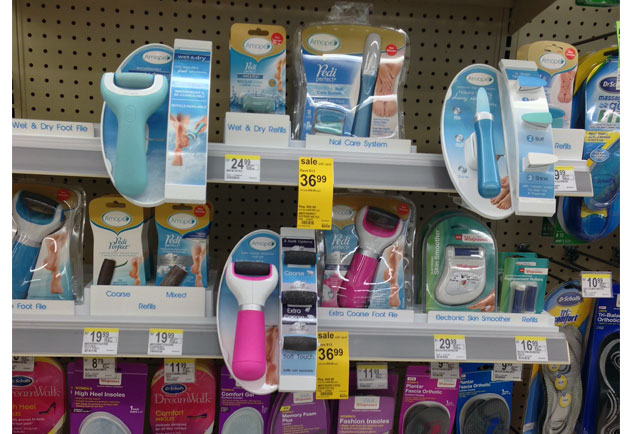 RB and Walgreens have teamed up to showcase some new innovations from leading footcare brand Amope. Considered to be one of their power brands, the Scholl Amope franchise continues to drive excellent growth behind recent breakthrough products like the Velvet Smooth Wet and Dry Express Pedi and their electronic nail file.
Helping women to achieve salon-looking nails and put their best foot forward, Amope recently launched three interactive displays in the category alongside their award-winning products.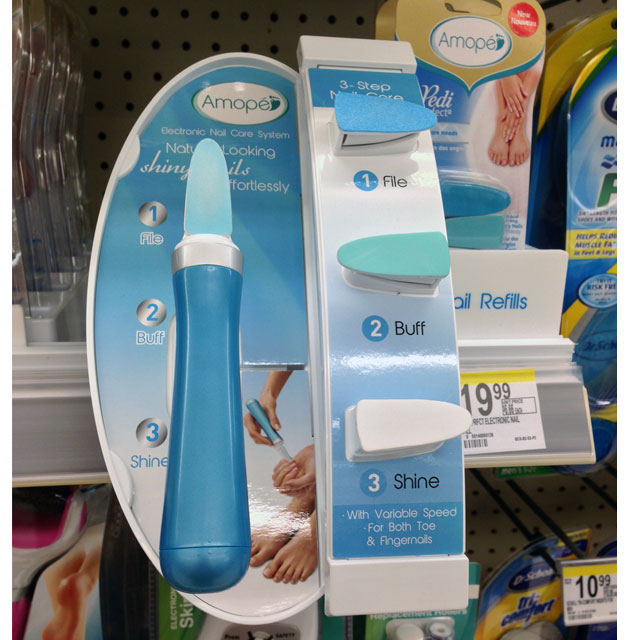 File – Buff – Shine
Pedi Perfect Nails Electronic Nail Care System includes 3 different file insert heads each designed to give you that perfect manicure. This interactive aisle violator showcases the product on an oval backer as well as all three inserts on a curved graphic panel.
"Given the success we saw with the new Amope foot care range of products in year one, expanding into nail care is the natural next step," Karen Chisholm, Marketing Director at RB, said in a recent interview.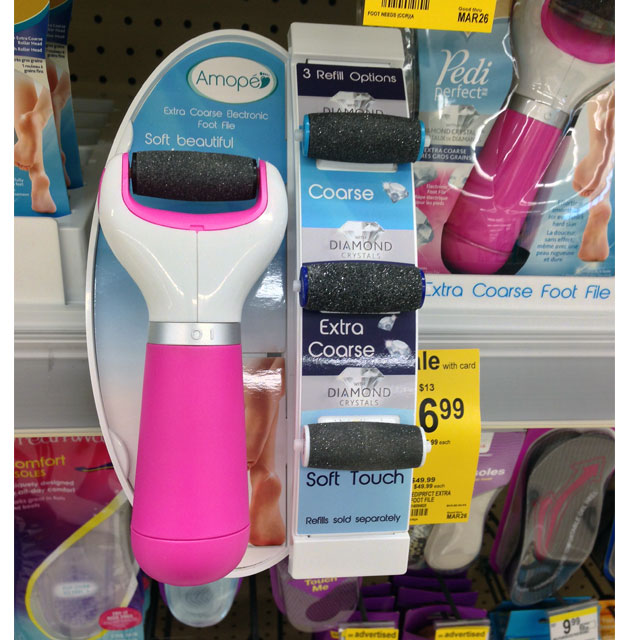 Reveal Soft Feet
Voted #1 in the beauty tool category, Amope Pedi Perfect Extra Coarse Electronic Foot File with Diamond Crystals helps women remove hard skin quickly and easily.
"We are excited and honored to be recognized as the #1 voted brand in the beauty tools category," said Karen Chisholm, Marketing Director at RB.  "We are constantly looking for innovative ways to give women the tools to achieve healthy looking feet so that they can walk out of their homes with confidence."
In addition to demonstrating the radiant pink product, shoppers can touch and feel the three different diamond crystal refills with this interactive shelf display.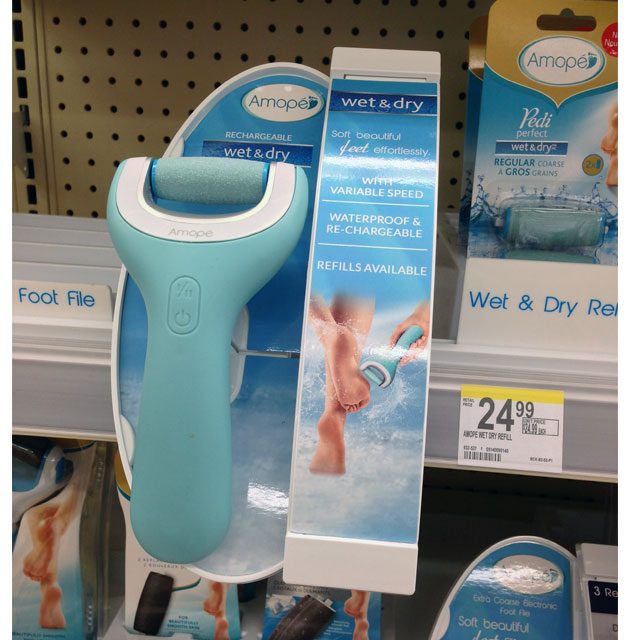 Works Both In And Out of The Shower
Amopé Pedi Perfect Wet & Dry is one of the brands most recent innovations. RB research concluded that many women find it easier and more efficient to remove hard skin after their feet have been soaking in the bath or softened in the shower which makes this product the perfect solution. Maintaining a consistent look and feel, this display showcases the product on an oval backer alongside a curved info panel that calls out product benefits.
Related
Aisle Violator Helps Amope Grow Its Foot Care Range
Amope Shiny Nails Two Sided Floor Display
Amope Pedi Perfect Aisle Violater