Launched this past spring, L'Oreal's La Vie En Rose Collection (which means Life in pink in French) is still generating pink perfection at-retail with exclusive lipsticks and nail polishes.
The campaign was launched to celebrate the brand's 'Color Riche' line which was supported by eight celebrities that L'Oreal named a custom lipstick after based on each of their skin tones.
Touting the tagline "A Pink For Every Woman", the campaign visuals included ambassador John Legend serenading the brand's leading ladies. These elements were carried throughout the brand's in-store marketing efforts, in particular, on the POP displays shown here.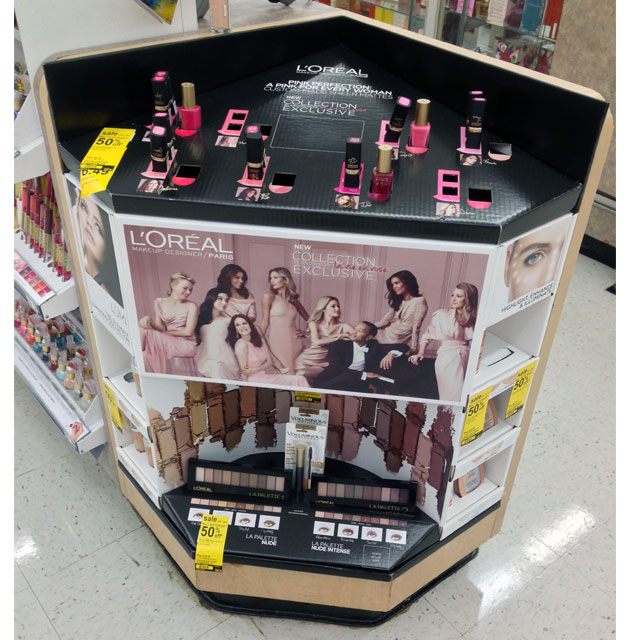 Related
L'Oreal Longwear Shelf Display
L'Oreal Superstar Corner Shelf Display
L'Oreal Celebrate Mothers of Worth Corner Shelf Display