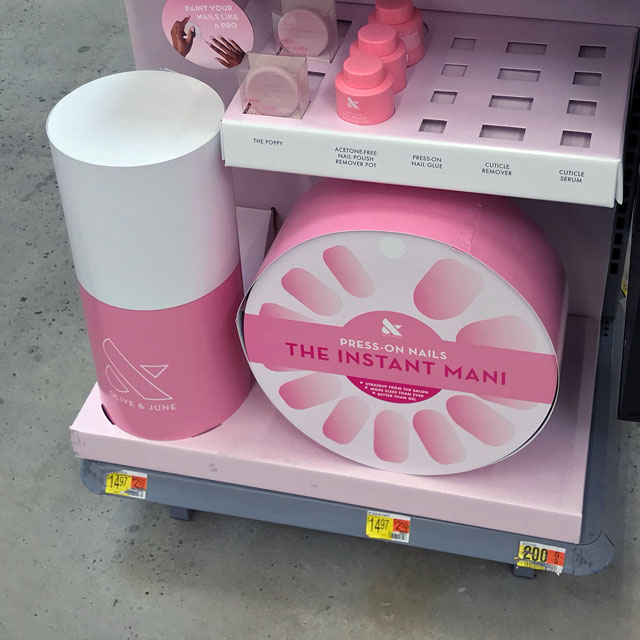 Beautiful Nails For Everyone
Founded in 2013 by Sarah Gibson Tuttle in California, Olive & June has revolutionized the at-home nail experience with personalized luxury service and approachable prices.
"Since the very beginning of Olive & June, I have always wanted to make beautiful nails possible for everyone," says Sarah Gibson Tuttle, Founder/CEO of Olive & June. "Bringing our line of premium performance nail products to Walmart, brings us one step closer to making this dream come true. We couldn't be more excited for this new collaboration and to connect with the Walmart community.
The retail introduction for Olive & June will be the first time a brand offers nail solutions across all categories which include – nail tools, polish, treatments and press-ons……well over 50 skus.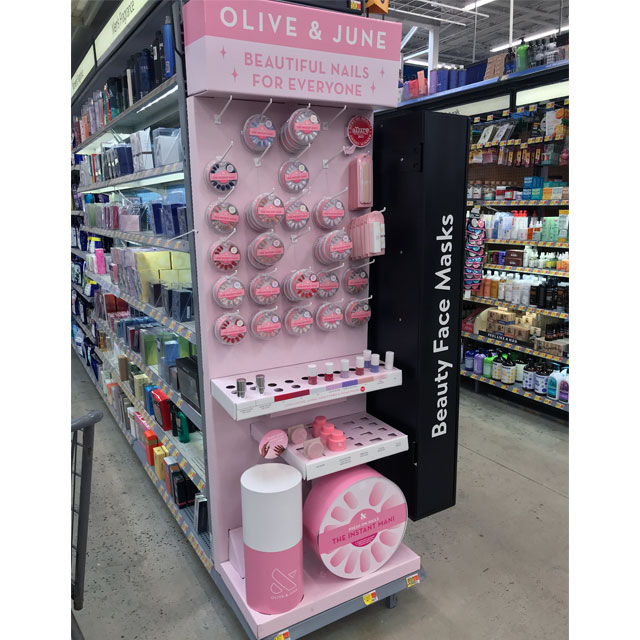 To help kick-start the brand's debut in Walmart,  Olive & June rolled out this pink end cap. The main section of the display featured a panel with hooks that merchandised a wide variety of "The Instant Mani" products. Two shelves below were dedicated to nail polish and specialty nail products. Love how the void space at the bottom was used to create an over-sized nail polish and mani kit!
Sources include:
prnewswire