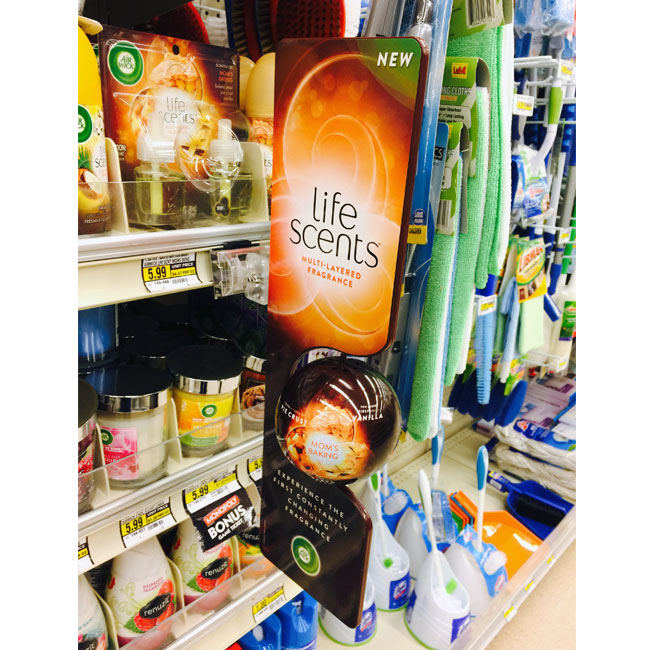 Just recently, Reckitt Benckiser launched a very cool aisle violator in supermarkets across the U.S. The interactive violator featured Mom's Baking scent from their Life Scents™  product line.
According to the brands' website, Rich gourmet baking scents are ideal for the kitchen, creating a warm, inviting environment for family and friends. Indulge in precious childhood memories of your mom's baking, brought to life with this amazingly delicious creation of baked pear, pie crust and vanilla beans. Air Wick® Life Scents™ Collection is the first constantly changing fragrance to create a welcoming atmosphere in your home.
The colorful, two-sided aisle violator featured a spinning globe that was printed to provide a crystal ball-like appearance. The top portion of the globe had a series of round holes that emitted the 'real life' scent when spun.