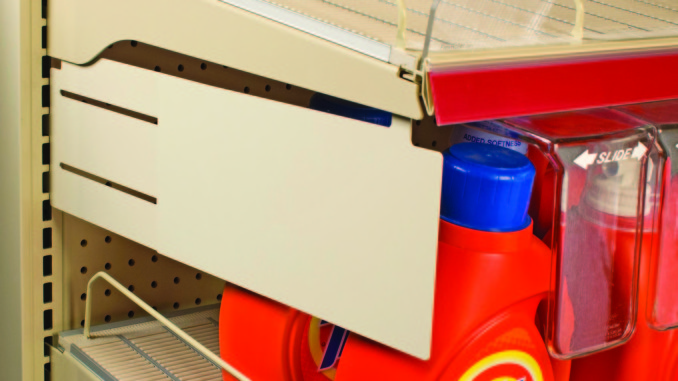 The P.O.P. Security™ Invisi-Shield® System protects high-loss product with sliding panels that prevent "shelf sweeping" theft, while providing easy product access for legitimate customers. New End Panels can be added at each end of fixtures to limit side access to displayed product.
Crystal-clear front panels provide an unobstructed view of consumer product, are designed to install easily with minimal impact on the existing plan-o-gram, and are available in multiple styles and sizes. Panels are available for narrow or wide product and feature contoured edges for comfortable shopping.
The system is available in styles to protect product merchandised on perforated shelves, gondola-style Power Zone® FlexRoller™ Self-facing Systems shelves, and peg hooks.