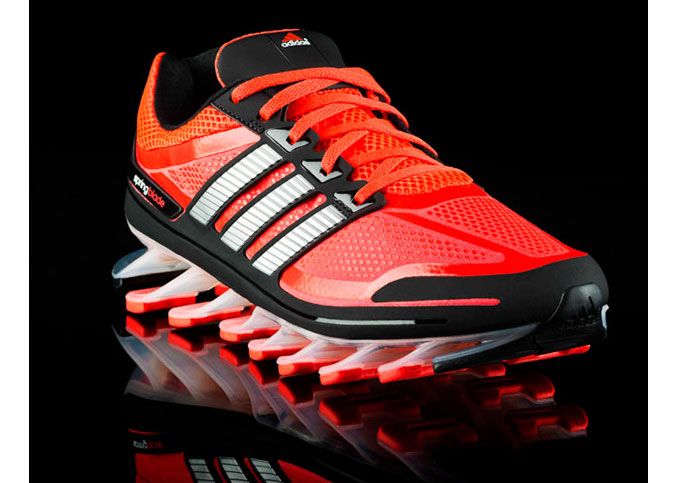 A Radical Design Helps Athletes Run Explosively
Touted as one of the greatest advancements in athletic-shoe technology, the Adidas Springblade debuts hot on the heels of its popular Energy Boost running shoe. Six years in the making, the Adidas Springblade features 16 precisely tuned angled blades that promote forward energy to support the runner through each phase of their running stride….similar to the action that pole vaults and springboards offer. Each of the blades are independently tuned based upon its position on the shoe.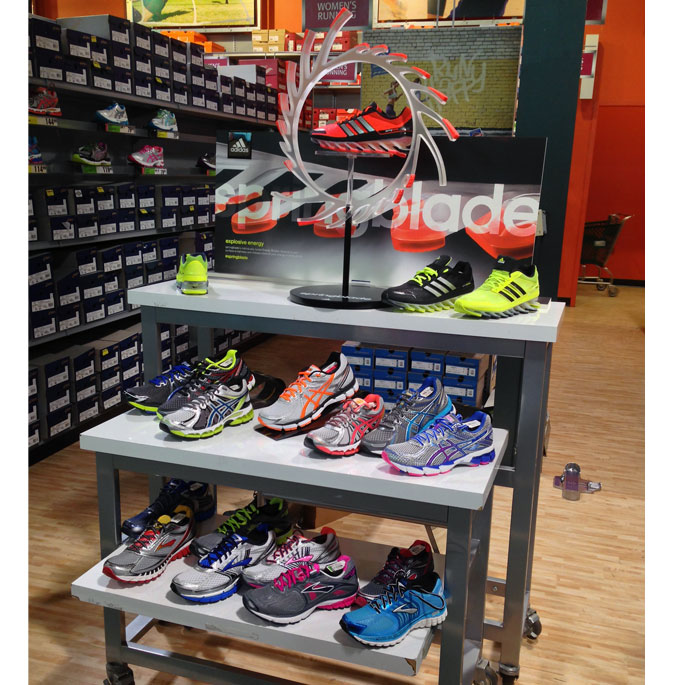 To capture instant attention and promote the Springblade at sporting good retailers, Adidas chose the very unique 'pinwheel' style display shown here. The table display artfully highlights the blades on the shoe and represents the forward-energy that the Springblade was designed to achieve. The POP was designed large enough to showcase a complementary colored running shoe which sat on top of a clear plastic stand. Both elements (shoe and display) are truly awesome looking and definitely a conversation starter.