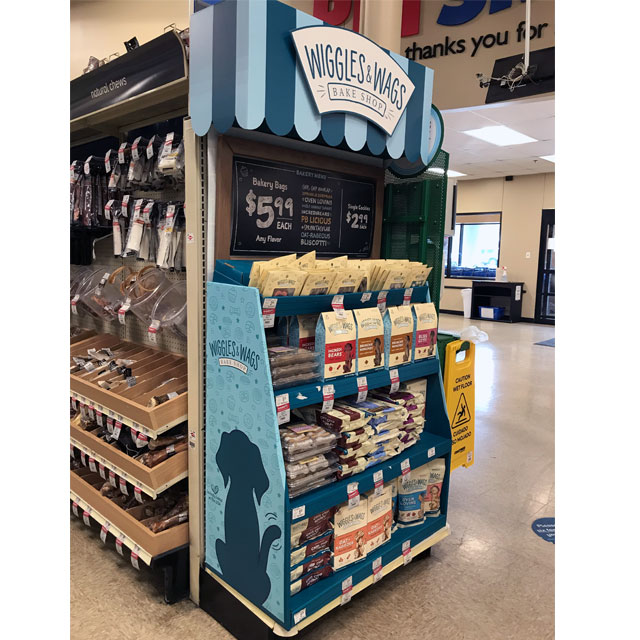 Perfect Dog Treats For Special Occasions
Pampered pooches are going love this new end cap display that features delicious, nutritious, dog-friendly treats. PetSmart, the largest pet specialty retailer, created a unique display destination called Wiggles & Wags Bake Shop which was stocked full of yummy dog desserts.
Wiggles & Wags uses only the freshest & wholesome ingredients to provide dogs with natural baked dog treats that you can trust. Each variety is baked in batches to ensure the best quality. All ingredients are human-grade and formulated with dog-approved natural flavors like carob chips, real fruit and peanut butter. There are never any unhealthy fillers or additives, only 100% wholesome all-natural treats.
The corrugated display was designed with the look and feel of a bakery, complete with an awning and chalkboard menu. Did we mention all the yummy treats!
Sources include:
Petsmart