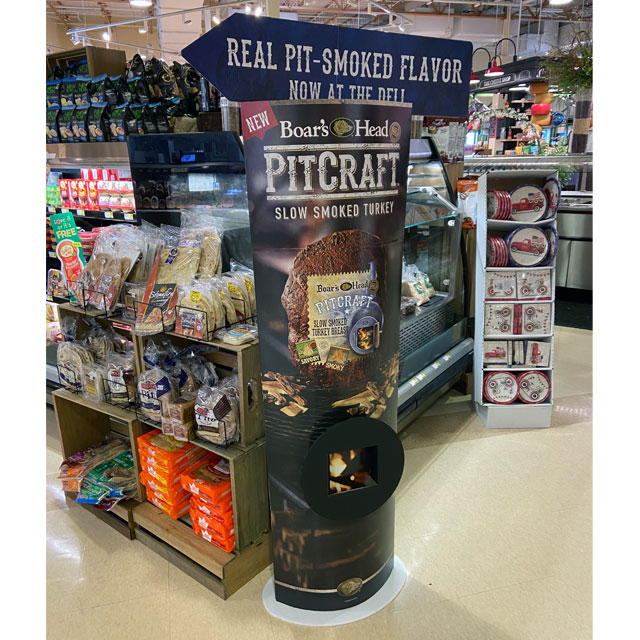 Who Is The Honorary Pitmaster?
Some folks say there's nothing like good smoked meat, especially when it's prepared in the backyard for friends and family to enjoy. No stranger to crafting delicious smoked meats, Boar's Head is promoting their PitCraft slow smoked turkey at supermarket delis with this creative floor display.
Slow smoked with real mesquite wood chips to give it a real pit-smoked flavor, Boar's Head Bold PitCraft Slow Smoked Turkey Breast is seasoned with an authentic dry rub that consists of paprika, brown sugar and Mexican chilies, including Guajillo Peppers.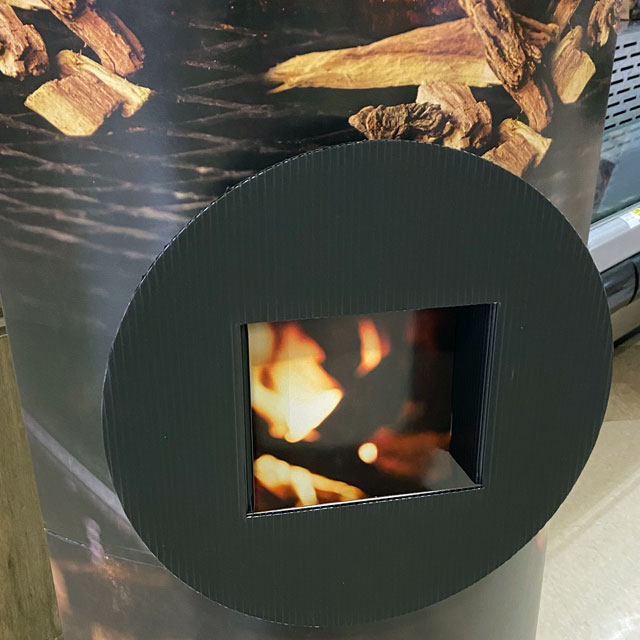 Designed to help shoppers learn the artistry of pit-smoking, this clever pop-up display does a great job highlighting the smoked turkey with mouth-watering visuals and arrow directions pointing to the deli. Especially like the authentic touch that was added with the smoker pit door.
In addition to in-store promotions, the brand is also running an interactive online contest where you can earn badges to capture the title of honorary pitmaster.
Related
Boar's Head Rolling Floor Stand
Boar's Head Bacon Wire Basket Display
Sources include:
Boar's Head