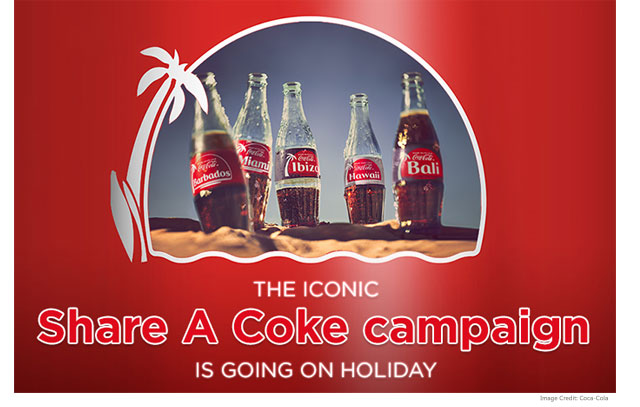 Coca-Cola's hugely successful Share a Coke campaign is back, with this year's campaign swapping out the logos on Coca-Cola, Coca-Cola Zero Sugar and Diet Coke bottles with those of summer holiday destinations.
The drinks brand is hoping to drive the connection between a cold bottle of the fizzy drink with the summer period, with labels displaying the names of cities and destinations such as Hawaii, Bali, Ibiza and Miami.
Aedamar Howlett, marketing director at Coca-Cola Great Britain said: "Share A Coke was a global phenomenon which took product personalisation to the next level. The 2014 campaign earned a number of awards and mass-scale engagement with our customers online and in-store.
Related
Share Your Summer Pallet Dump Display
Make Someone Happy Holiday Display
New Names To Share Coke Dump Floor Display