This month Point of Purchase explores the confectionary space by talking to two leading brands in this segment – Cadbury and Parle as well as retail solution providers and a few GT traders on the retail dynamics in this category. So let's begin with Gaurav Sharma, VP – Modern Trade, CSD & International Business– Cadbury India, who tells us how the brand approaches retail and plans its visibility and shopper connect initiatives.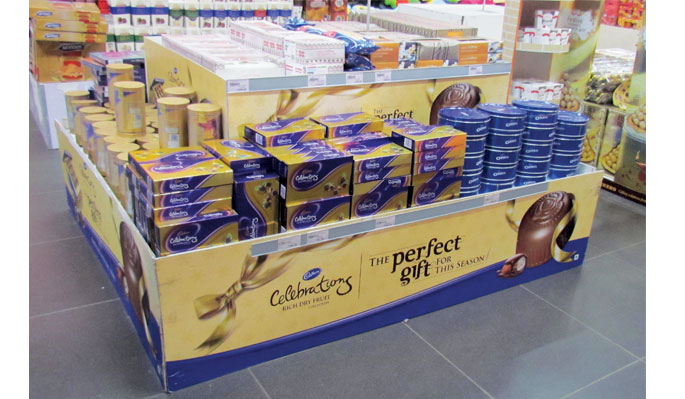 Could you tell us a bit about your whole approach to retail in the last few years? How much of this has been driven or influenced by newer retail dynamics and changing shopper behavior?
Retail in India is changing and aligning itself to the evolving needs of the Indian shoppers. A lot of this change is also guided by the way the manufacturers and retailers are communicating with the consumers and the shoppers. Many studies suggest that around 70% of the purchase decisions happen at the Point of Buying, making it a very important medium to connect with our shoppers. Our categories are exciting and expandable in nature therefore we have been focusing on retail to communicate better with our shoppers and giving them a better and clearer reason to buy our brands.
Do you see retail as an extension of your ATL communications or is it part of a different thought process in terms of creative and consumer connect? Could you elaborate?
Point of Buying is not a static medium as was thought earlier, which essentially means that it can play multiple roles for the retailers and the brand owners. Unlike mass mediums, the biggest benefit of retail is customization. You can communicate in customized fashion in store, thus reaching out the target audience in a more focused way. In the case of new launches, it can extend itself as an extension of the ATL messaging or when you are running a promotion to up-trade the shoppers it can help articulate a clearer call to action. We also have been using the medium on need basis.
There is a huge battle ground out there with many brands competing….so how does retail level brand positioning and presence help here?
Competition is everywhere and yes it is intense at the Point of Buying as well. It is important to convey the right messaging and impactful presence to avoid becoming a blind spot medium. We believe that POB is an important medium for us in closing the loop with our consumers and we put together our category brand level plans for different retail environments.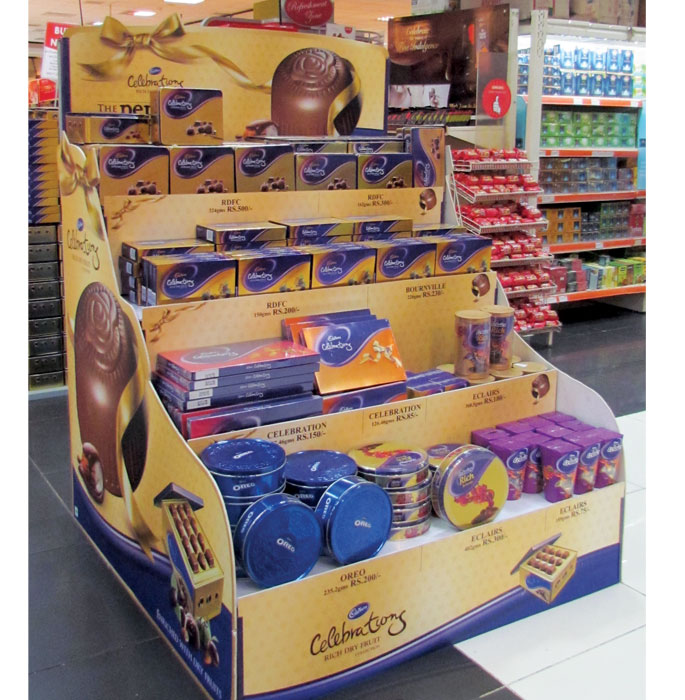 Any interesting retail level activation you kicked off this winter that you can talk about which helped establish the brand proposition? Was the impact measured in any way? If so could you tell us about it?
During this season, seasonal gifting is an important platform for us and we participate in this space with our range of gifting articles. Last year there was concerted effort to make our Rich Dry Fruit range the chosen gifting brand of the season. The entire POB work was well interlinked to the brand proposition. The brand objective was integrated in the Point Of Buying strategy and we used the Tag Line "The Perfect Gift" to connote the message. In order to deliver the brand promise of premiumness and build preference, everything including the color of POB material, sleeves etc was done to deliver a premium experience to our shoppers. The entire drive has been a huge success for us.
Both MT and GT are inundated with their (respective) target audience. What approach does the brand follow for the respective TG? And what are the specific challenges in both these places?
Contrary to the common belief, there is a lot of commonality TG between General Trade and Modern Trade. Our understanding is that the average MT shopper visits a modern trade store 2 times a month and visits a general trade store for the balance part of the shopping requirement which could be top up and emergency missions. Our POB approach is more micro where we focus on within each of these channels, the different shopping missions and then plan our POB communication.
The shopper is the core of all the communications especially at retail where his or her conversion is immediate. What has been your whole thrust on shopper studies – how often do you commission such studies? Do you partner with someone or are they generated in house?
Shopper is at the heart of everything we do and all of our efforts are to gain preference of shoppers at Point of buying. We believe that to win with them, we need to understand their actions, preferences and decision making in greater detail and thus we have a lot of faith in shopper studies. The studies are need based and the study objectives are to gain long term and specific understanding of retail. We operate with the dual model of in-house studies and external partners.
Finally, any new plans for the future on the retail front – in term of exploring new formats, activation or any other aspect?
Recently we did activation for one of leading brands- Silk with a customization messaging engraving on the chocolate bar offered to shoppers which was called "Say it with Silk". Shoppers could choose from a  plethora of messages any messages that they wanted to put for the receiver of the Silk Bar. The activity was a hit and created lot of buzz in the market place. This gives us confidence that shoppers are seeking more and more customization and personalized communication. We think that this trend is going to become big in coming days.