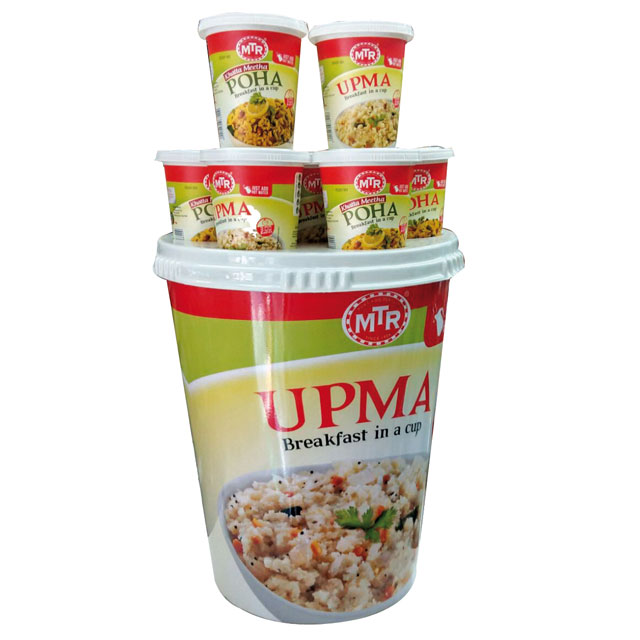 Healthy Start In A Cup
MTR recently unveiled a new display to promote its 'Breakfast in a Cup' range. The unit, which stands at 10" tall with an 11″ diameter, was been produced by SAB Creations.
Balaji Murugesan, Director of the agency explains, "The brief was to create a simple and effective display that could support the newly introduced "Breakfast in a Cup". The line extension is a first for MTR…….a product that can be consumed by just adding hot water, similar to Cup Noodle. We wanted to promote this feature by highlighting the pack so we created a larger-than-life replica on which the actual products were stocked. " Materials used for the display were metal, wire, thermoformed HIPS and Digital print.
Related
Knorr Cup A Soup Floor Display
Heinz Natural Floor Stand Stacker
Leonardo Olive Oil Floor Display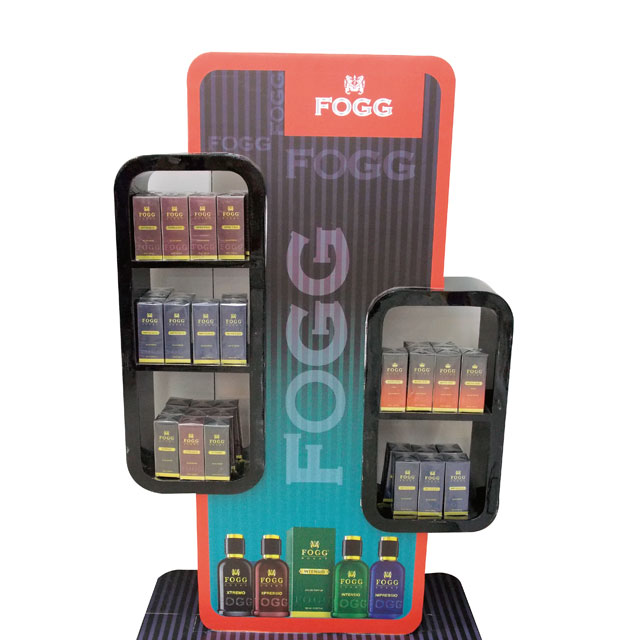 Smell Like A Man
FOGG, the popular fragrance brand, recently rolled out this unit at modern retail trade chains across India. Designed using rounded, rectangular shapes, the floor display merchandised 5 SKU's of product. A large copy panel and striped base created vertical integration.
Related
Engage Deo Tester Counter Display
Fendi Perfume Floor Display Case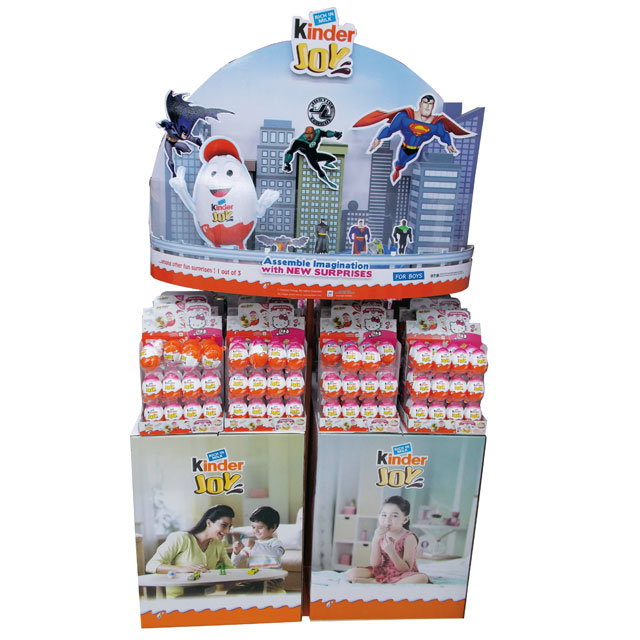 Kinder Display Offers Fun Times
Kinder Joy, the popular candy treat for kids, recently launched a super-hero themed floor display. Several die cut action figures, like Superman and Batman were used to create depth and movement over the background of city buildings. The half-rounded display topper was supported with a pole and two stacker pedestals just below.
Related
Kinder Joy Thermoform Hanging Sign
Ferrero Kinder Joy Floor Display
Smurf Toys Kinder Surprise Floor Display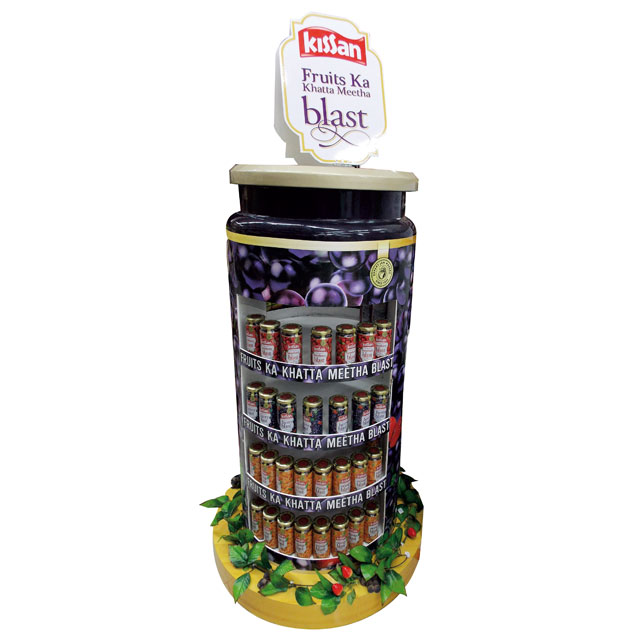 Kissan Offers Shoppers A Fruity Tango!
Kissan rolled out this innovative floor display in the modern retail trade chains to showcase their new range of 'Blast Jams'. The 3D product replica design has three shelves which showcase their Berry, Strawberry and Orange flavors. The artificial display of leaves and strawberries at the bottom of the unit added a delicious 'fruity-feel' to the entire presentation.
Related
California Walnuts Floor Display
Nutella Start Your Day Floor Display
Nutella The Tasty Way Hanging Display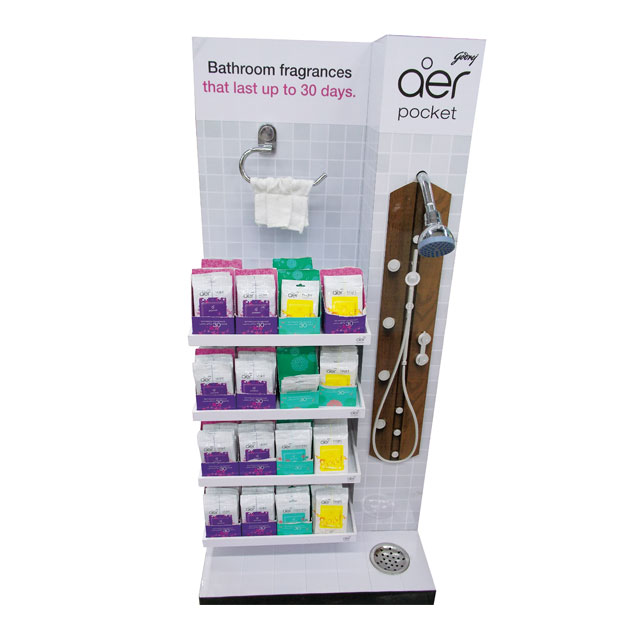 Aer Pocket Fragrant Touch For Bathrooms
Godrej recently deployed this innovative display to promote their aer pocket fresheners for bathrooms. Designed to be torn away and hung, the pockets utilize slim gel technology that is supposed to keep your bathroom fresh for up to 30 days. The tiled wall, towel holder and shower head created the right environment to convince shoppers to make a purchase.
Related
Godrej Expert Hair Colour Display
Godrej protekt Acrylic Counter Display