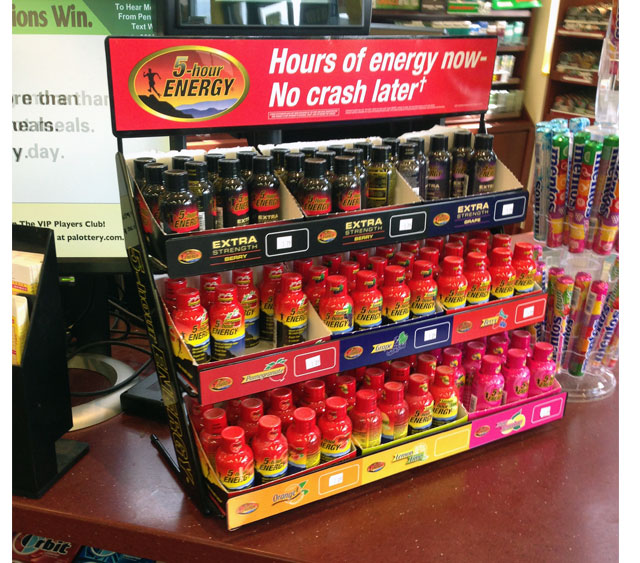 The Popularity of Energy Shots is in a Precarious Position
For consumers who wanted an energy boost without having to down a lot of liquid, energy shots proved an enormously popular alternative for a few years.
For some retailers, the category still is popular.
"In 2015, it was a good category," said Gary Tabor, marketing and sales manager for Jay Petroleum Inc. in Portland, Ind., which operates 35 Pak-A-Sak convenience stores. "I think we were up about 4.5%, so I'm pretty happy about that."
In the 52 weeks ending Dec. 27, 2015, energy shot sales in c-stores rose 3.5% to almost $799 million, according to IRI. Unit sales in the category were up 4% over last year. As in previous years, 5-hour Energy dominated the market in 2015, accounting for nearly 94% of total c-store sales.
While many other players have attempted to elbow their way into the energy shot category and thus onto convenience store counters, few have made significant inroads, for two good reasons: brand power and price.
"There are a lot of upstarts, and of course there are some 99-cent options coming out there," Tabor said. "We stay away from them just because we don't want to bring the market basket down. I've got a good thing going with 5-hour; I don't want to trade my consumer down."
Related 5-Hour Energy
5-Hour Energy Product Replica Dump Bin
5-Hour Energy Extra Strength Grape Counter Display