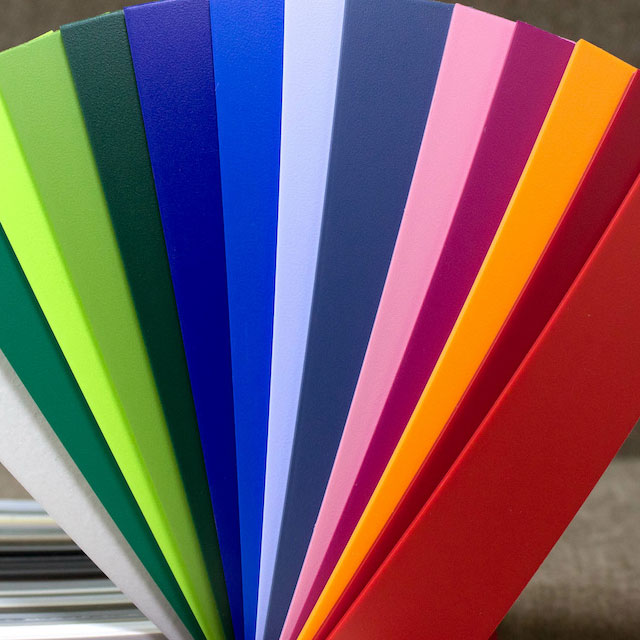 PLASKOLITE TO ACQUIRE VYCOM AND EXPAND ITS HIGH-QUALITY THERMOPLASTIC MANUFACTURING CAPABILITIES INTO NEW SUBSTRATES
Plaskolite LLC ("Plaskolite"), a global manufacturer of engineering thermoplastics, today announced that it has signed an agreement to acquire Vycom, a subsidiary of The AZEK Company (NYSE: AZEK). With this acquisition, Plaskolite will expand into attractive new substrates and provide a broader product bundle to a complementary customer base.
Based in Scranton, PA, Vycom manufactures highly engineered Olefin and PVC thermoplastic sheet for the semiconductor, outdoor living, playground, marine, industrial and graphics markets. Vycom's Olefin and PVC products are specified by customers nationwide for their high quality and performance in fire and chemical resistance.
John Szlag, Co-President at Plaskolite, said, "We are excited to welcome Vycom into the Plaskolite family. They complement our employee-first culture and focus on strong customer relationships, safety and sustainability. Furthermore, Vycom recycles and reuses 99% of its scrap, which will expand Plaskolite's involvement in sustainability and recycling."
Kevin Duffy, VP and General Manager at Vycom, added, "Joining Plaskolite, a company that shares our commitments to employees, strong customer relationships and exceptional quality, is great for Vycom's team and our customers. We are eager to deliver even more value to the market by providing new complementary solutions to a growing customer base."
Thomas Chadwick, Principal – Manufactured Products at Pritzker Private Capital, said, "Plaskolite's acquisition of Vycom demonstrates its continued focus to best serve its customers by broadening its substrate offering and expanding its presence into other market segments. We are thrilled for the Plaskolite team and welcome the Vycom team to the Plaskolite and PPC families."
The proposed transaction is expected to close November 1, 2023.
About Plaskolite, LLC
Founded in 1950 in Columbus, Ohio, by Donald G. Dunn and family, Plaskolite, LLC is a global manufacturer of engineering thermoplastics, including Acrylic, Polycarbonate, ABS and PETG Sheet, Lighting Profiles and PMMA Polymers. Plaskolite is owned by Pritzker Private Capital along with the Dunn family, management and other co-investors. Plaskolite's customized products are used in a wide variety of applications, including windows, doors, lighting, signs, point-of-purchase displays, transportation, security and bath products. Plaskolite serves a diverse customer base including distributors, OEMs and retailers. For more information, please visit www.plaskolite.com.
About Vycom
Vycom manufactures market-leading brands of highly innovative plastic sheet products designed to replace wood, metal, and other traditional materials in a variety of applications. The company's extensive inventory and product offerings provide its customers with the convenience of single-source purchasing and the ability to maximize efficiency. Vycom's manufacturing agility places it in a prime position to be the essential partner in creating solutions that optimize quality and performance, and in providing a more sustainable future. For more information, visit www.vycomplastics.com.
About Pritzker Private Capital
Pritzker Private Capital partners with middle-market companies based in North America with leading positions in the manufactured products and services sectors. The firm's differentiated, long-duration capital base allows for efficient decision-making, broad flexibility with transaction structure and investment horizon and alignment with all stakeholders. Pritzker Private Capital builds businesses for
the long term and is an ideal partner for entrepreneur- and family-owned companies. Pritzker Private Capital is a signatory to the United Nations Principles for Responsible Investment (PRI). For more information, visit www.ppcpartners.com.
Media Contacts:
Dan Scorpio / Meera Sundaresan
H/Advisors Abernathy
(646) 899-8118 / (773) 571-4266
dan.scorpio@h-advisors.global / meera.sundaresan@h-advisors.global