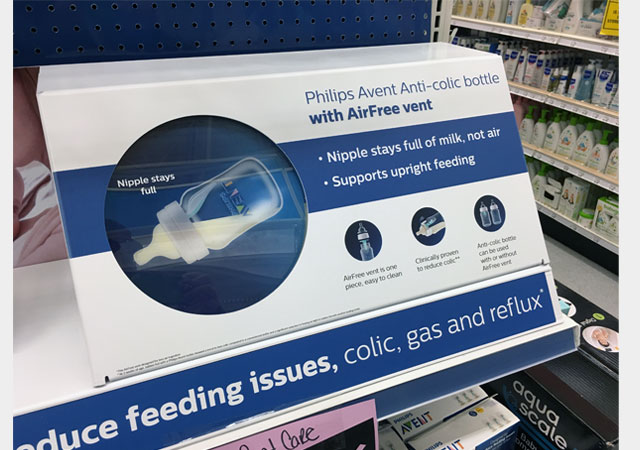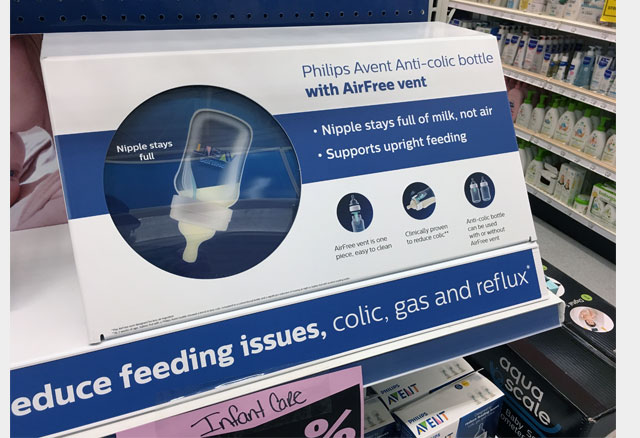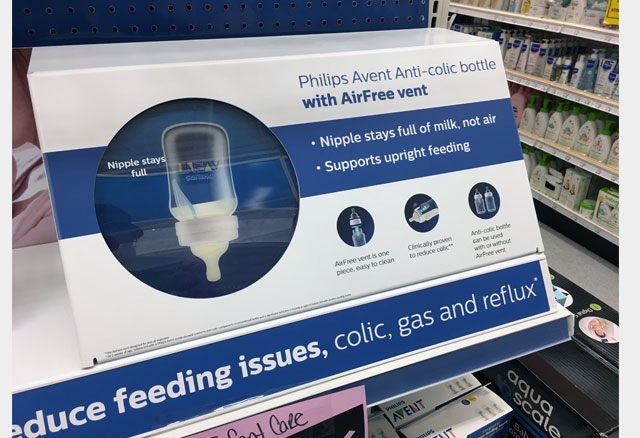 Trusted by millions of moms since 1984, Philips Avent is the #1 brand recommended by moms worldwide. The brand was recently spotted at Babies R Us using this motion display to merchandise their unique anti-colic bottles.
Designed to help babies swallow less air when they drink, Philips anti-colic bottles keep the nipple full of milk with a valve that prevents vacuum build-up. This reduces the amount of air a baby ingests and can help with common feeding issues, such as colic, reflux and gas.*
As reported on Fixtures Close Up
This Philips Avent Baby Bottle AirFree Vent Demo display shows off advantages in a simple visual fashion. The motion within the display attracts attention and insures consideration of a bottle nipple that stays full of milk, not air. The demo was silent but benefits where clearly listed to "reduce feeding issues."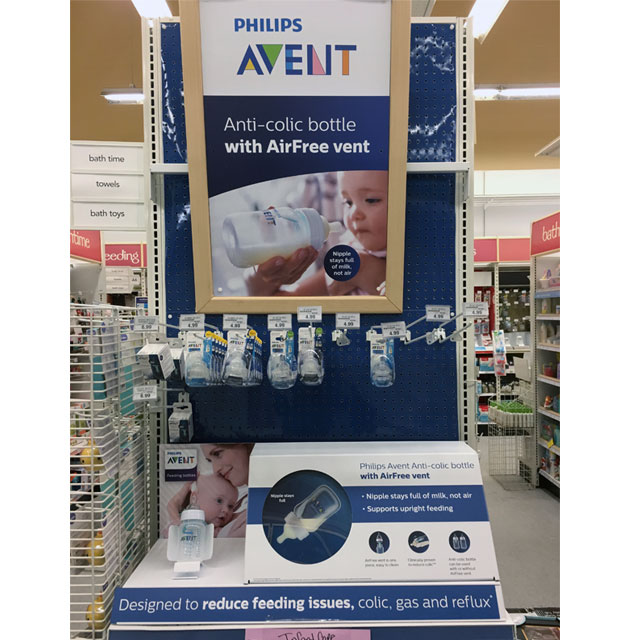 Check out some video footage of the display in action.
Article Sources
* Philips.com
Fixtures Close Up