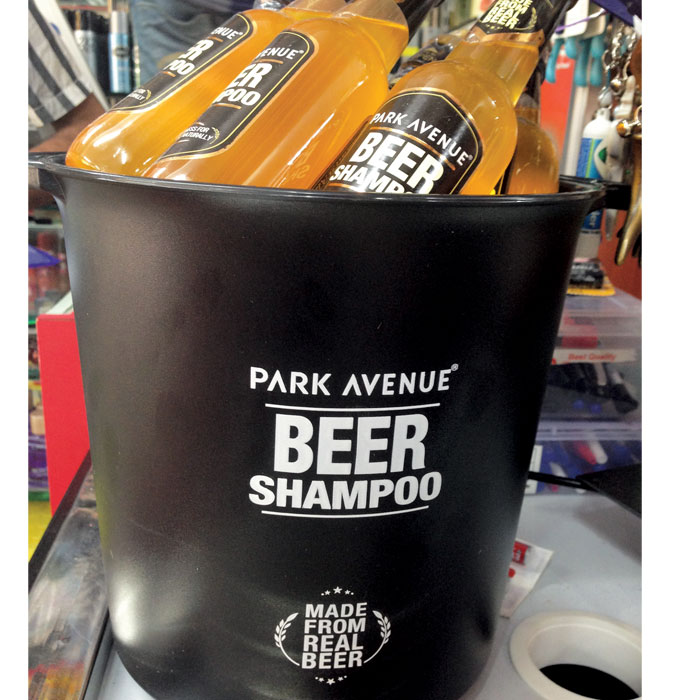 Park Avenue of J K Helene Curtis Ltd has added a new innovation in the men's hair care segment by launching the first-ever beer shampoo in India across 8 Metros. Positioned at Chemists, General Stores and MTOs, and covering most of the A class retailers, the product visibility at retail involved a lot of planning and processes. Here's a look.
Anil Kulkarni, Director, J K Helene Curtis Limited, speaking about the product and shopper insights that went into its launch, "J K Helene Curtis Limited with its Park Avenue Beer Shampoo has created a path-breaking category in the hair care segment by launching the first-ever shampoo for men in India. This is primarily because of the main ingredient – Beer – which is associated with fun and offers a shiny, smooth and bouncy feel to the hair. Our research has found that men do not invest in personal hair care products and instead use female shampoos. With Park Avenue Beer Shampoo, we wanted to give the man a shampoo created specifically to meet his hair care needs."
The packaging product launch as well as the POP units have been planned keeping the brand's core message alive and helping it stand out from the clutter in the shampoo category. The POP unit was designed by DY Works and fabricated by Shapes Communications.
The objective of the display was to highlight the unique bottle design and announce the entry of a new shampoo in the already cluttered market keeping in mind the target audience — men in the age group of  21-25 years. For this, a unique POP unit was to be created in order to grab the shopper attention, while maintaining the focus on the image of the Beer shampoo. "The main challenge that was faced while working on this was the selection of material for conversion that needed to go well with the story line, while being cost effective," says Prashant Sawant , Director of Shapes Communications Pvt.Ltd.
Several Material & processes were used in the making of all the launch POP units.  Design 1 being the Counter Display Unit, which was made in combination of 5mm M.S wire with powder coating and digital print on vinyl with lamination mounted on foam board sheet for Branding.