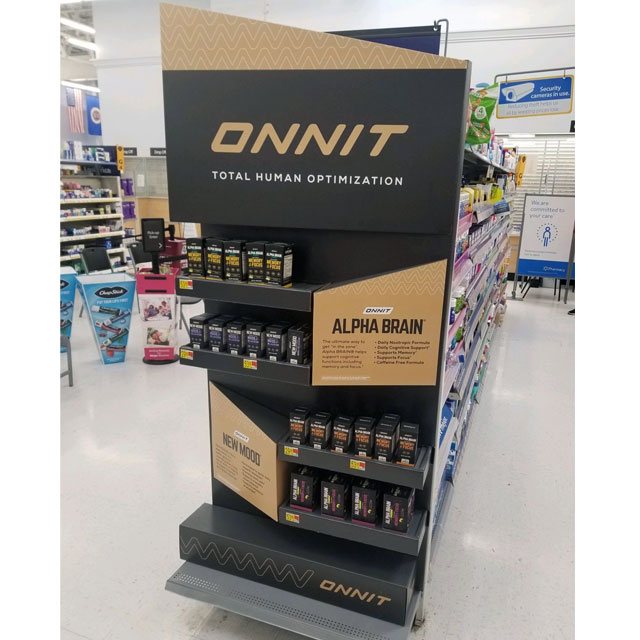 Supporting The Human Journey
Health-conscious consumers continue to bolster sales in the wellness category in their quest to find natural solutions to improve their physical, mental and spiritual well-being.
Onnit, a supplement and fitness brand acquired by Unilever in 2021, is working hard to tap into consumer touchpoints with healthy, innovative lifestyle solutions in a rapidly growing retail and CPG marketplace.
Peter ter Kulve, President of Home Care and Health & Wellbeing at Unilever, said: "Onnit is a leading brand in the fast-growing nootropics segment. With its holistic health offering and digital-first model, Onnit perfectly complements our growing portfolio of innovative wellness and supplement brands that include OLLY, Equilibra, Liquid I.V., and SmartyPants Vitamins."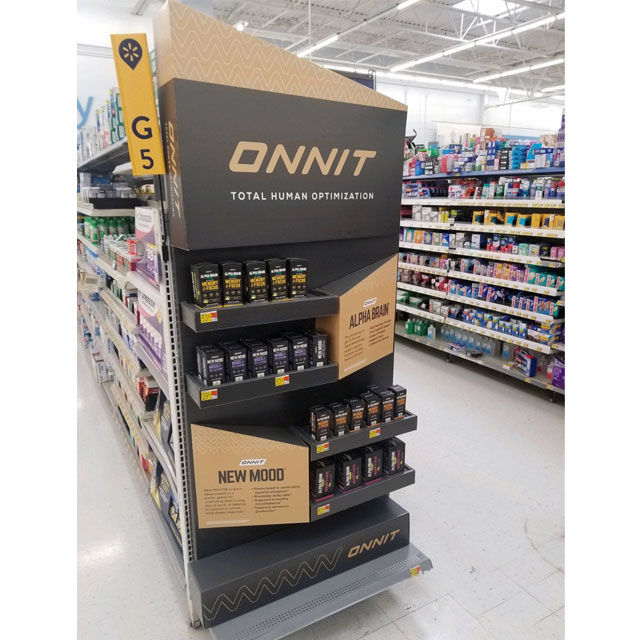 To help boost their presence in-store, Onnit recently partnered with Walmart to debut this creative end cap display. Produced by Great Northern Corp, the display features products that support daily stress responses and cognitive functions including memory and focus. Crisp printing and faceted copy panels quickly convey product attributes and benefits to help shoppers achieve total human optimization with scientifically proven solutions.
ABOUT GREAT NORTHERN
EXPECT A GREAT PARTNERSHIP
Since 1962, our success has been built on great partnerships with our customers. It is this strong bond that serves our mission "To help our customers win by doing what others can't or won't."
When working with Great Northern, you'll see this entrepreneurial spirit ingrained in our culture. We welcome new challenges and continue to provide innovative solutions to the packaging and instore industries.
Sources include:
Unilever
Great Northern Corp
Onnit