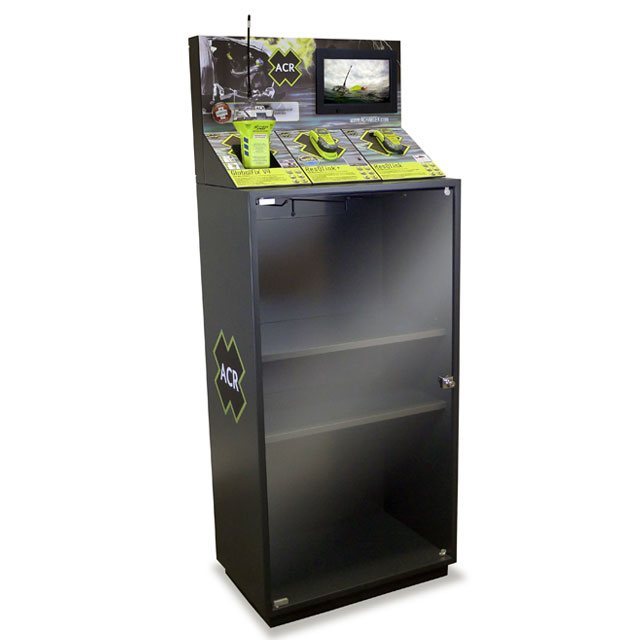 ACR Artex is a leading supplier of critical emergency location-finding devices. With everything from emergency locator transmitters and rescue beacons, to the special flashlights used on Apollo 13 after their on-board explosion, ACR builds products that are made to perform during expeditions of all sizes.
Concept Designs created a powder coated steel counter top display that presents 3 of their most popular maritime devices. A wedge-shaped base holds the products at an appealing angle. They are secured to the base with retractable security cables. Product information is provided by an eye-catching 10" video display mounted on the vertical backer panel. Updatable product graphics are printed on magnetic sheets.
An optional MDF display case can serve as a base on which the wedge display mounts. A locking glass door provides both visibility and security. Products are arranged on adjustable MDF shelves.
Concept Designs Inc., headquartered in Palo Alto, California, is a leading provider of innovative, custom retail display solutions. The company's award winning displays are innovative, cost-effective, and have been shown to increase their customers' sales by promoting their products and brands.