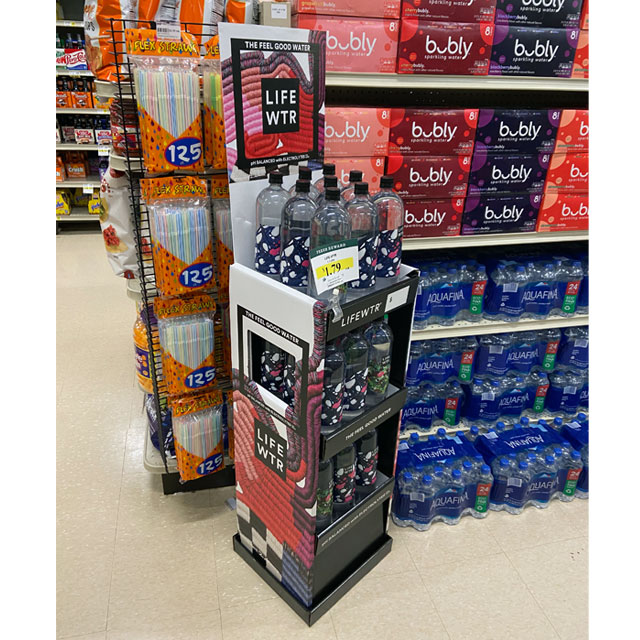 Inspiring The Mind And Body
LIFEWTR is a premium bottled water brand committed to advancing and showcasing sources of creativity. The brand believes inspiration is as essential to life as water, because it unleashes our creative potential which is why they launch a new series of LIFEWTR bottled water every few months to focus on a unique aspect in art.
The latest release of bottles, in partnership with Frieze, is titled the Unconventional Canvas. This latest installment helps to champion equal access to the arts by shining a light on artists who explore unconventional materials, subjects and locations that reach new audiences.
LIFEWTR is showcasing their new bottle series with this very artsy floor display. The display's graphics feature Brooklyn, NY artist Sarah Zapata who uses textiles in some of her works. Using select product taglines, the display visually focuses on the scaled-up artwork printed on the riser and both sides. The side panels also feature a die cut 'picture frame' that gives visibility to the interior of the display and the bottles……neat design element.
Check out the two links below to view other LIFEWTR bottle series.
Sources include:
LIFEWTR