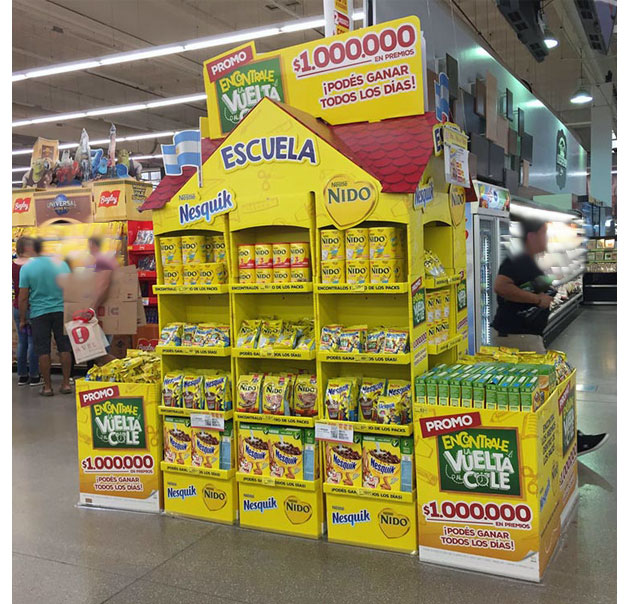 Back to School 2017 Nestle Argentina
Earlier this year, Encapa SA partnered with Nestle Argentina to develop a modular display program to promote two brands, Nido powdered milk and Nesquik soluble chocolate. The scalable program offered retailers several different options depending on their store footprint and merchandising space for displays.
All of the POP components were printed with their respective brand assets and the $1,000,000 prize giveaway promotion. As noted on the contest website……..With the arrival of the school routine comes the challenge of providing the children with a healthy diet. For this reason, Nesquik® and Nido®, the Nestlé® brands allied with parents in the nutrition of their children, come together to present a promo that helps families find the back to "back to school". There is ONE MILLION PESOS in prizes and winners every day! Instant prizes could be found within the products or you could also participate by sending a WhatsApp with the word PROMO to a specified number.
A few of the larger displays were designed to accept 'add-on' kits that transformed the unit into an Argentinian school house, complete with terracotta roof tiles and the country flag. One of the configurations even enabled kids to walk through the display using the 'base' 4 shelf hutch module.
Scroll through the images below to view some of the different arrangements retailers could create with the display program.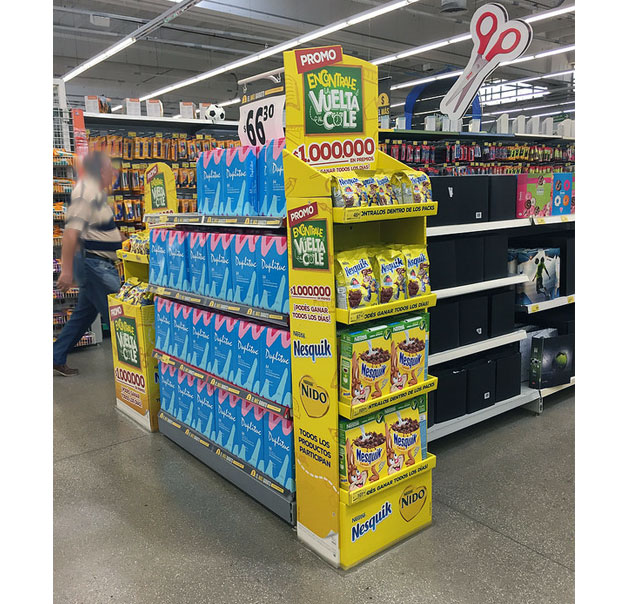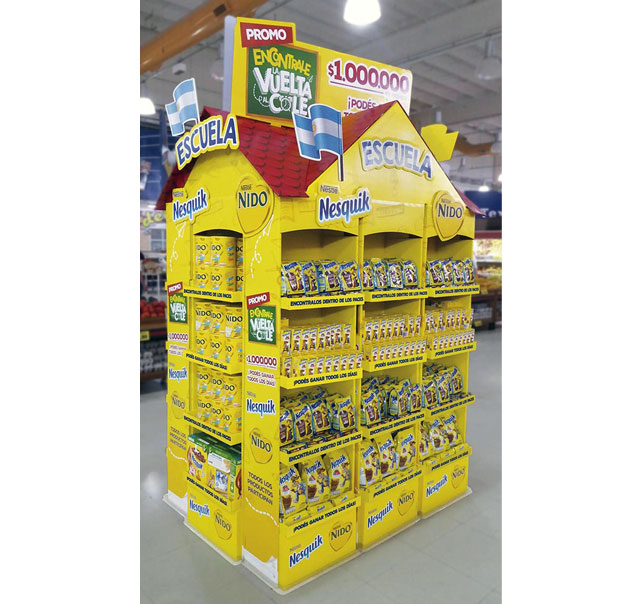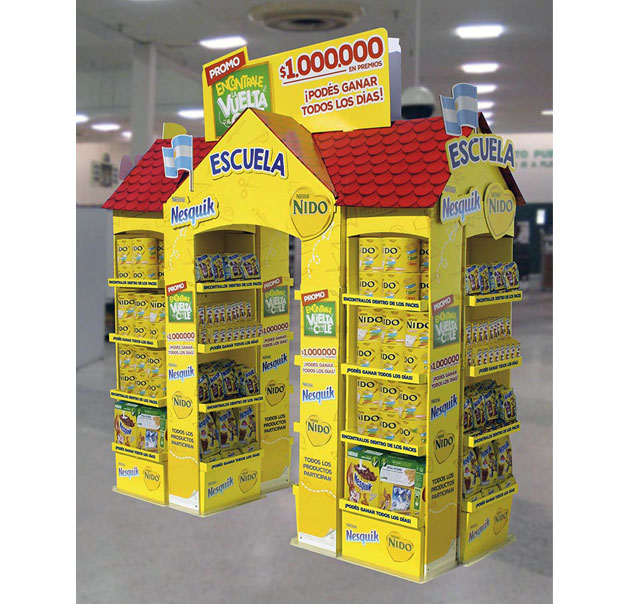 Related
Nestle Selections Candy Island Display
Make Your Milk Quiktacular Aisle Violator