Heineken, the world's second largest beer producer, is betting big on a new product that will meet consumer demand for low and non-alcoholic drinks. First announced last May, Heineken 0.0 has launched globally with additional plans to lead the category development in markets where non-alcoholic beer is still small.
As recently reported, Heineken's Master Brewers created the new zero alcohol beer using only natural ingredients. Heineken Global Craft and Brew Master Willem van Waesberghe said: "Removing alcohol from regular 5% Heineken would have been easy, but it wouldn't deliver the best tasting non-alcoholic beer. Heineken 0.0 is brewed from scratch and has a perfectly balanced taste with refreshing fruity notes and soft malty body."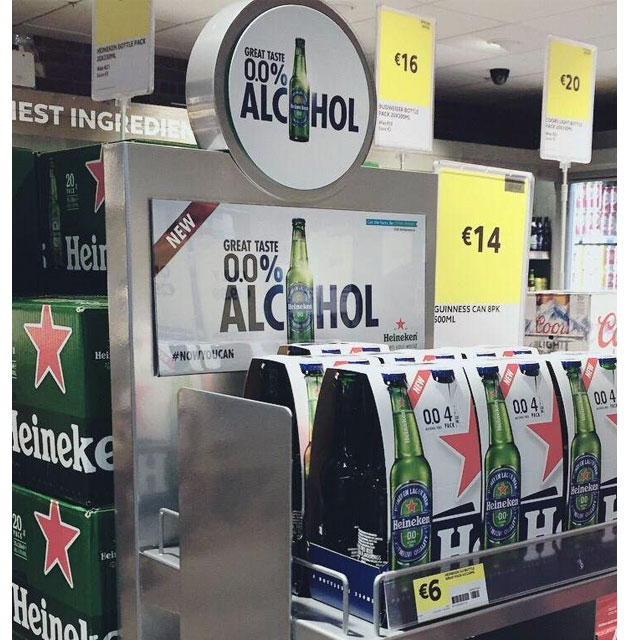 Award-winning POP producer Design & Display [DDI] worked closely with Konica Minolta to create and produce this permanent floor display used to launch Heineken's new brew. Colin Devine, Director at Design & Display, shared some of the features on the display:
Powder coated mild steel structure
2 heavy duty castors
Metallic vinyls
Printed PVC back panel
Interchangeable header
Guard rails on each shelf
Magnetic double sided disc header
Time will tell if Heineken's gamble in the non-alcoholic category will pay off for beer drinkers seeking a healthy-lifestyle beverage.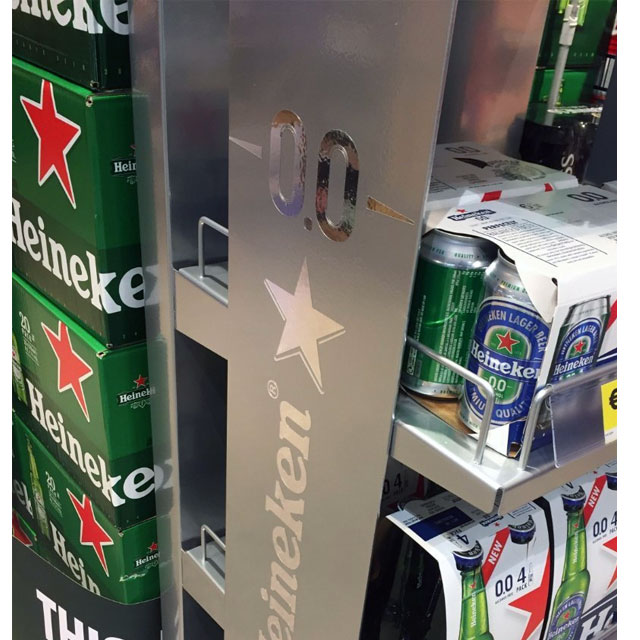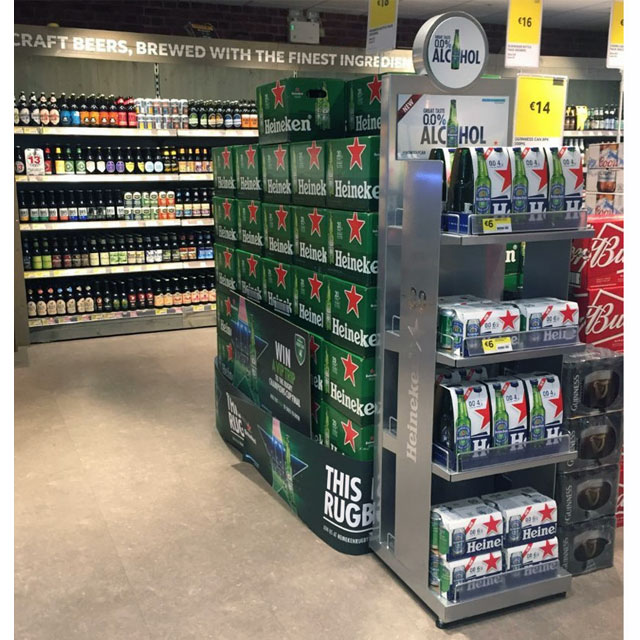 Related
Heineken Driod DIY POP Display
Heineken Foosball Beer Display
Heineken Mini Keg Floor Stand Dispenser
Design & Display [DDI] Contact Info:
Colin Devine – Director
E: colin@ddi.ie
W: www.ddi.ie
T: +353 14601550