Founded in 1937 by 16-year old Berkley Bedell, the Iowa-based company has established itself as a world-class provider of fishing tackle and bait. Back in 2013, we published a great article that touched on Berkley's unique history and commitment to the environment…..which can be viewed here.
On a recent store check, Berkley was spotted in Walmart's sporting goods category promoting their famous Powerbait Trout Dough. Berkley scientists spent over 25 years perfecting an irresistible scent and flavor that keeps fish on 18 times longer,  allowing anglers to feel more bites and set more hooks!
The design insight on this side kick display that caught our eye was the method employed to merchandise the product. All of the shelves were designed with semi-circle die-cuts which enabled the product to be 'snapped' in place, creating a suspended, floating look to the mix.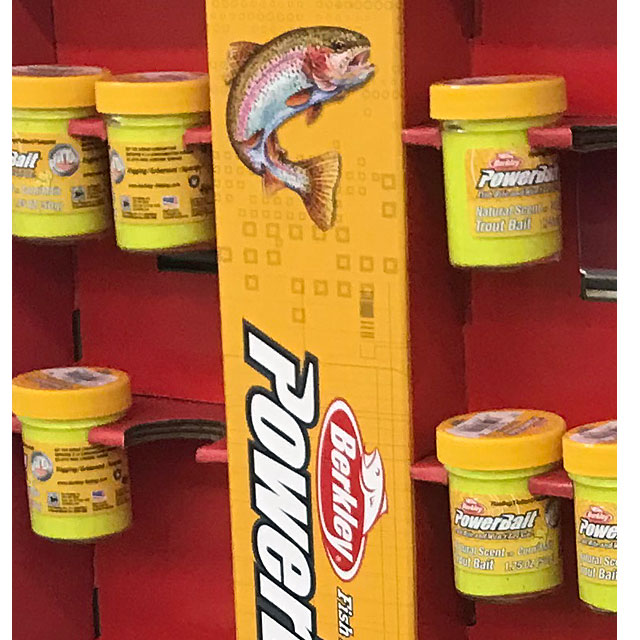 Related
Trilene Big Game Inline Wire Rack Display
Berkley Trilene Super Strong Product Replica
Berkley Trilene Smooth Casting Product Replica