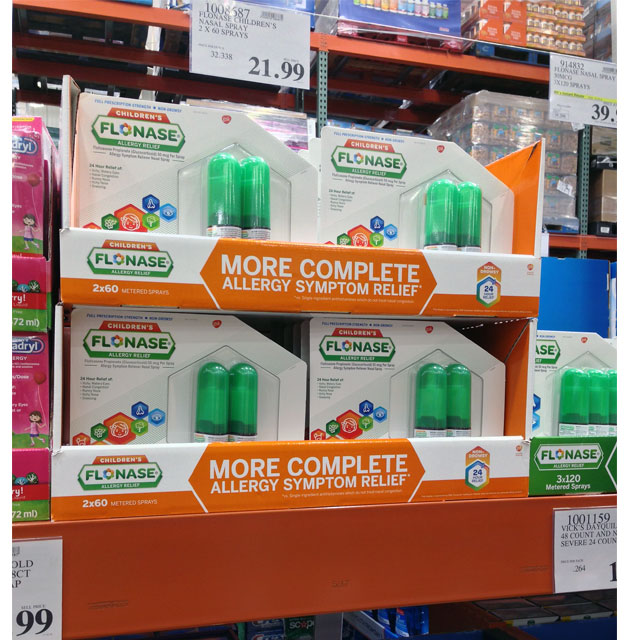 A recent study indicated that over the past 20 years, the number of children suffering from allergies has doubled, affecting an estimated 40 percent of children nationwide.
Last month, GSK launched a line extension of their top-selling Flonase brand to help kids who suffer from allergies. The new variant, Children's Flonase, is an OTC nasal spray that offers relief of allergy symptoms including runny nose, sneezing, itchy nose, congestion, and itchy, watery eyes.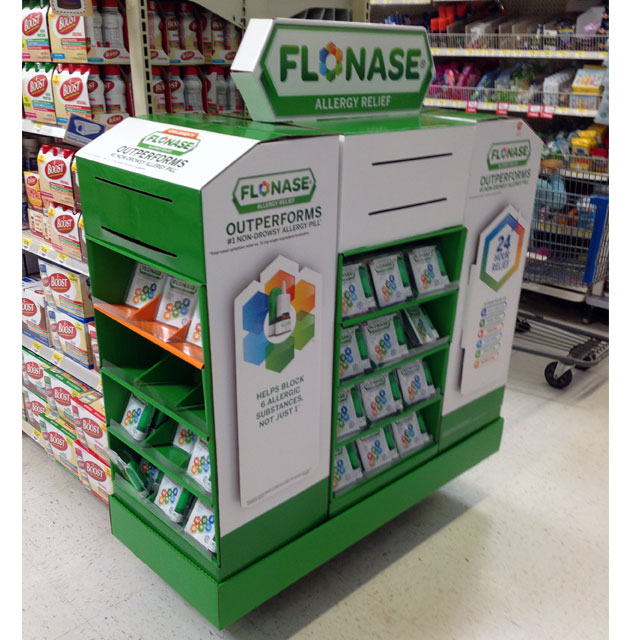 Hot on the heels of one of the top launches in 2015, GSK's Flonase garnered over $294 million in sales its first 10 months in store. Not showing any signs of plateauing, the parent brand is expected to harvest more share in the category again this allergy season.
Hoping to capitalize on the success of the parent brand, some have estimated that Children's Flonase first-year sales could range between $30 to $75 million.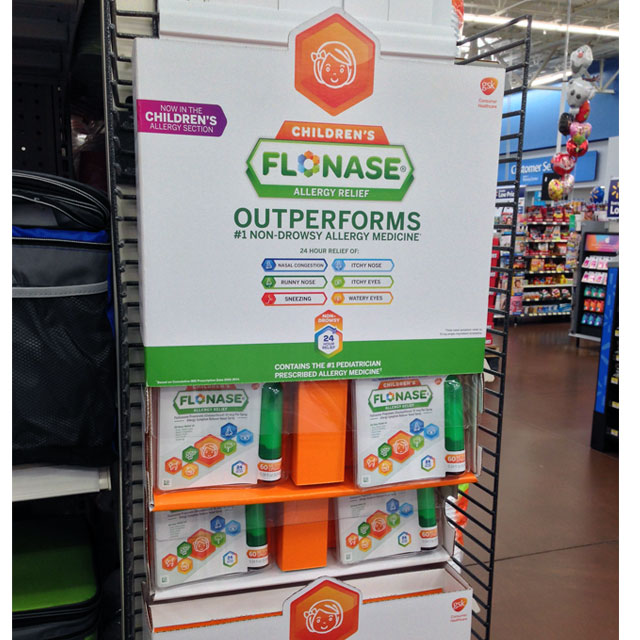 Related
Flonase Goes OTC With Enormous Marketing Campaign
Flonase Outperforms Allergy Floor Display
Flonase Two Shelf Counter Display
Pfizer Brings Heartburn Relief Over-The-Counter With New Nexium 24HR