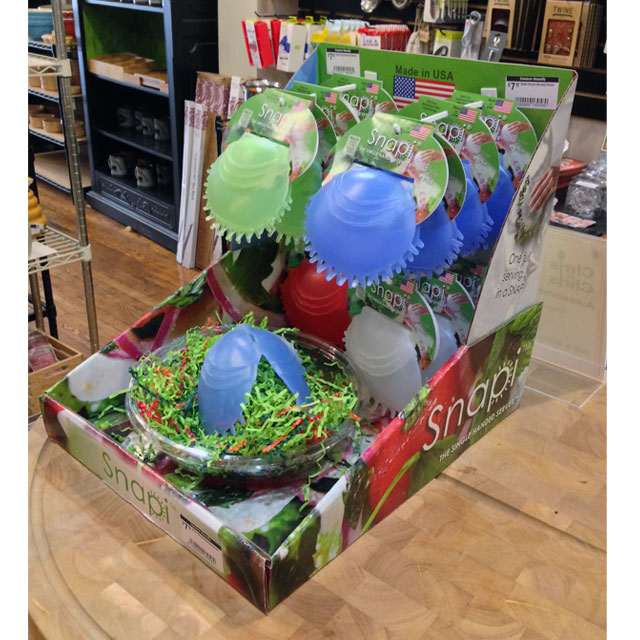 Serve Up Dishes Single With One Hand
Who doesn't love a good kitchen gadget, right? Known for their gourmet olive oil sprayers, Misto recently launched a fun gadget designed to grab an entire portion of food using one hand.
The Snapi is a plastic, clamshell-shaped utensil that allows you to easily scoop a portion of your favorite foods without dropping any of it. The Snapi has interlocking teeth that firmly grip foods such as salads and pasta. Unlike regular tongs that require both hands, the Snapi's ergonomic design fits comfortably in your hand while you grab a full serving in one bite.
The brand is promoting the Snapi at specialty retailers with this interactive counter display. Decorated with colorful, foody graphics, the display featured a bowl filled with paper strips which represented a salad. On top of the faux salad, a live Snapi was placed so shoppers could perform the one-handed scoop. Additional products for purchase were merchandised on plastic hooks.
View More Cool Gadgets And Displays
Tovolo Tumble Trivet Shelf Display